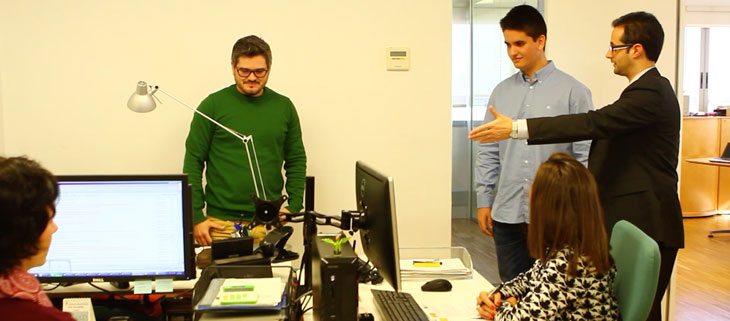 ELIS students visit Blendhub Corp
Students of El Limonar International School (ELIS) with which Blendhub Corp. has an agreement of collaboration within its talent development program, participated in a workshop on career guidance, "Work experience week", at the headquarters of the company in Murcia.

Blendhub Corp. supports the formation of human capital as one of the values of the society of the future and hosted the ELIS workshop for the third time within its Corporate Social Responsibility program.
As before, the students spent a week in Blendhub Corp., between the 23rd and 27th of February, visiting different areas and the company's seven centers of excellence: Finance, Raw Materials, Formulation, Supply Chain, Blending and Packaging, Quality and IT.
The tour helped them to better define their future careers.
Blendhub Corp. we are open, we are anywhere.