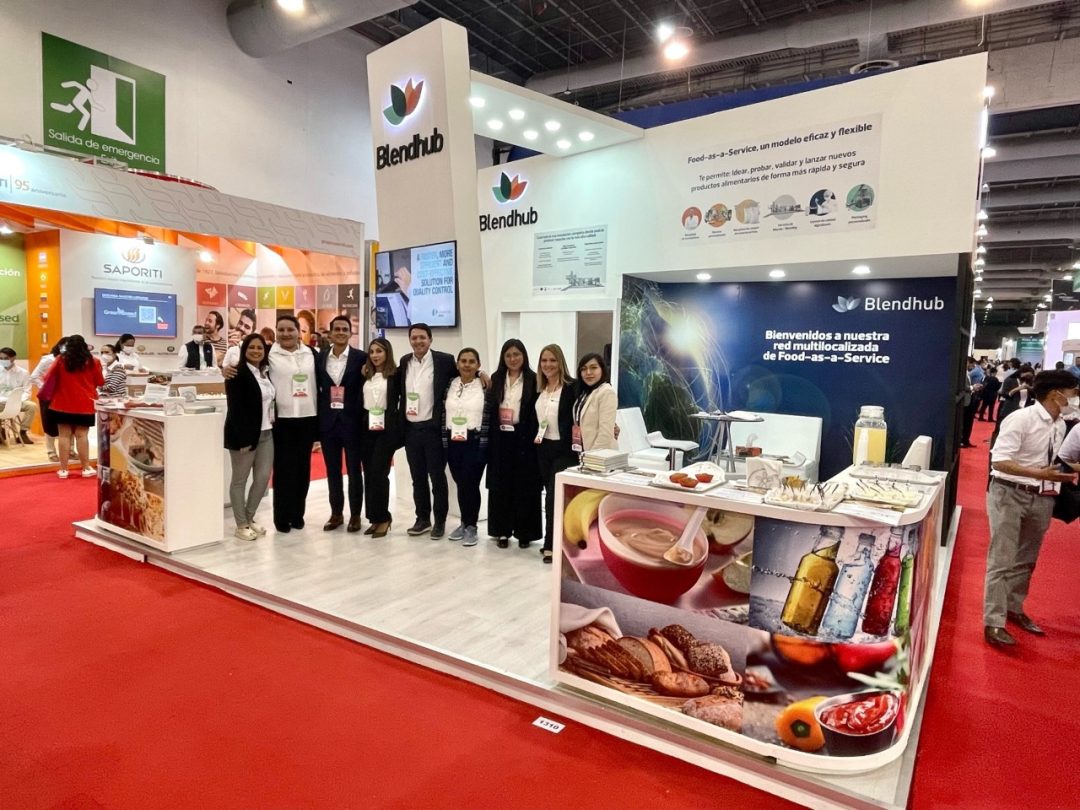 11 Oct

Blendhub culmina con éxito su participación en The Food Tech en México

Blendhub participó la pasada semana en The Food Tech, el mayor punto de encuentro de Latinoamérica para profesionales y empresas de la industria alimentaria. Después de tres años de parón por la pandemia, la feria ha sido un éxito de público con más de 18.000 asistentes.

Los equipos de Blendhub en México y Colombia han presentado las últimas innovaciones alimentarias y casos de éxito locales e internacionales, todo ello bajo la estrategia de Food-as-a-Service, con la que ayudamos a cualquier empresa alimentaria a lanzar nuevos productos en menos de 90 días.

En The Food Tech, Blendhub ha destacado por sus innovaciones en las categorías de plant-based e ingredientes funcionales. Hemos presentado nuestra innovadora mezcla para pan proteico, bebidas naturales hidratantes en polvo, queso crema y crema ácida de origen vegetal y cereales infantiles, entre otros.

En Blendhub conseguimos dar respuesta a las nuevas tendencias de consumo globales (salud, sostenibilidad, etiqueta limpia, reducción de azúcar, etc…) con unos productos innovadores y óptimos en cuanto a características funcionales y sensoriales, que conquistan a los consumidores por su sabor y textura.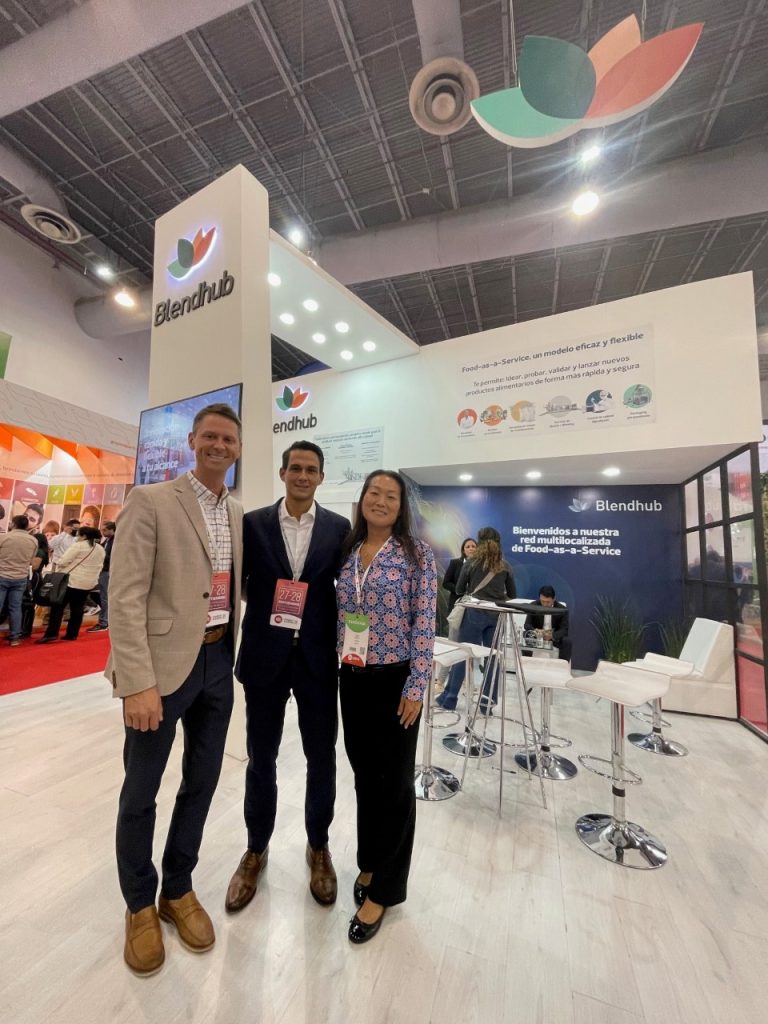 Durante los dos días del evento, Blendhub ha consolidado relaciones con sus clientes clave en la región, salimos reforzados como plataforma tecnológica y de servicios para la industria alimentaria, líderes en innovación gracias a nuestra red de formuladores expertos en la adaptación de ingredientes y recetas a los gustos y hábitos locales en cualquier parte del mundo.
El éxito de nuestra participación en The Food Tech ha sido posible gracias a la dedicación y el compromiso de nuestros equipos en México y Colombia, que han trabajado muy intensamente en los últimos meses para preparar esta cita clave para el negocio de Blendhub en Latinoamérica.