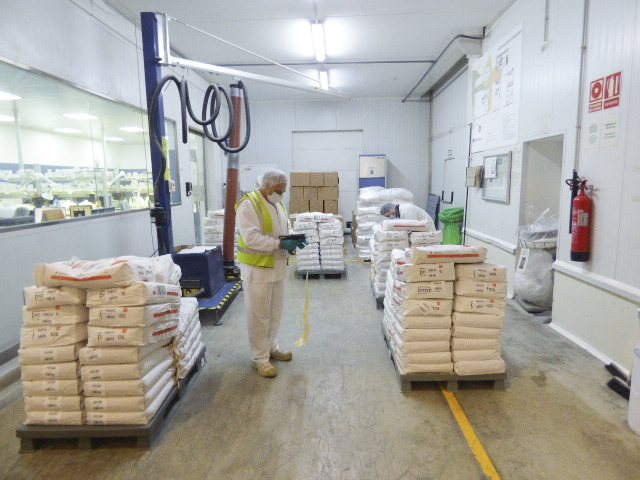 31 Mar

Blendhub Spain: "We remain operational for all customers."
Sergio Bravo, Managing Director, confirms that Blendhub falls into the category of essential industries and will remain open
Starting this Tuesday, March 31st, the Spanish government enforced the Royal decree 10/2020, which stops all industrial activity not considered essential, in an effort to restrain the propagation of COVID-19.
Blendhub, as a manufacturer of food products, is considered essential to society under the decree's definitions and will remain operational, serving its customers throughout EMEA.
"In the last few days, we have been personally in contact with all of our customers, reassuring them that their supply is guaranteed with us. Fortunately, we have not had a single case of the illness in our organization, which makes us confident that we are taking the right measures to remain resilient throughout this crisis." – he explains.
As of today, all Blendhub production facilities in Europe, South America, North America, and Asia are operational and serving their customers across the globe.
---
(Traducción al español)
Blendhub España: "Seguimos operativos para todos los clientes."
Sergio Bravo, Director General, confirma que Blendhub entra en la categoría de industrias esenciales y permanecerá abierta
A partir de este martes 31 de marzo, el gobierno español ha hecho cumplir el Real Decreto 10/2020, que paraliza toda actividad industrial no considerada esencial, en un esfuerzo por frenar la propagación del COVID-19.
Blendhub, como fabricante de productos alimenticios, es considerado esencial para la sociedad bajo las definiciones del decreto y permanecerá operativo, sirviendo a sus clientes en toda la EMEA.
"En los últimos días, hemos estado personalmente en contacto con todos nuestros clientes, asegurándoles que su suministro está garantizado con nosotros. Afortunadamente, no hemos tenido ni un solo caso de la enfermedad en nuestra organización, lo que nos hace confiar en que estamos tomando las medidas adecuadas para mantenernos resistentes a lo largo de esta crisis". – …explica.
A día de hoy, todas las instalaciones de producción de Blendhub en Europa, América del Sur, América del Norte y Asia están en funcionamiento y sirviendo a sus clientes en todo el mundo.