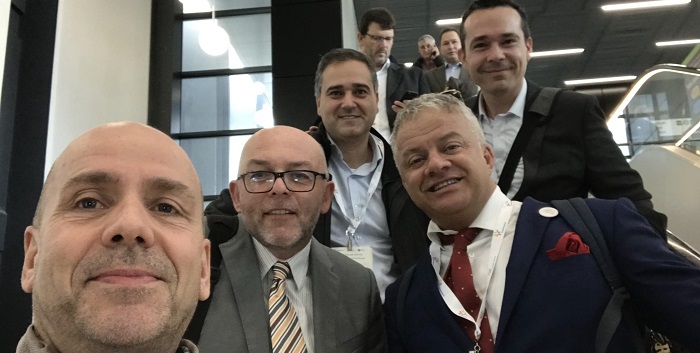 29 Nov

#CloudBlending at FI Europe 2017. An all-included model for raw material producers

#CloudBlending by Blendhub is a relational model which uses digital technology to optimize relationships within the agrifood value chain, facilitating the development and launch of new powder based food products. Both B2B and B2C. This way, it generates new business and growth opportunities for all parties involved in the creation, production and delivering of food. From food technologist and raw material producers to food brands and distribution.

On one side, #Cloudblending joins the talents of a worldwide community of hundreds of agrifood experts. On the other side, it adds the 4.0. technology of a network of production centers or hubs connected online and supporting a quality control system in the cloud.

From 28 to 30 November, you can connect with the Blendhub team at FI Europe and know more about this digital transformation model. One of the agrifood groups who can benefit from it are the raw material producers.
CloudBlending benefits for raw material producers
Based on the creation of operational efficiency – from the ideation to the production and sale of existing and new products, #CloudBlending allows any raw material producer increase its portfolio and profit margin. Not only by moving up the value chain with more complex powder blends, but also optimizing their logistics. It helps them to produce in the optimal location to reduce costs such as transports or tariffs, as well as lead times.
#CloudBlending also allows raw material producers to reach new business opportunities faster. Thus, it is a flexible model intended to go to more markets and find new customers and partners.
Moreover, it is the first approach to food powder blends as a service focused on individual needs:
The product any company needs
Delivered to the place where the company needs it
At the price they need it
with high quality and the standards of a company with over 20 years of experience in the sector.
Just find our team – Henrik Stamm Kristensen, Roberto Benzi, Ralf Neuendorf, Carlos Teruel and Luis Arturo de Alba – at FI Europe 2017 and ask them!