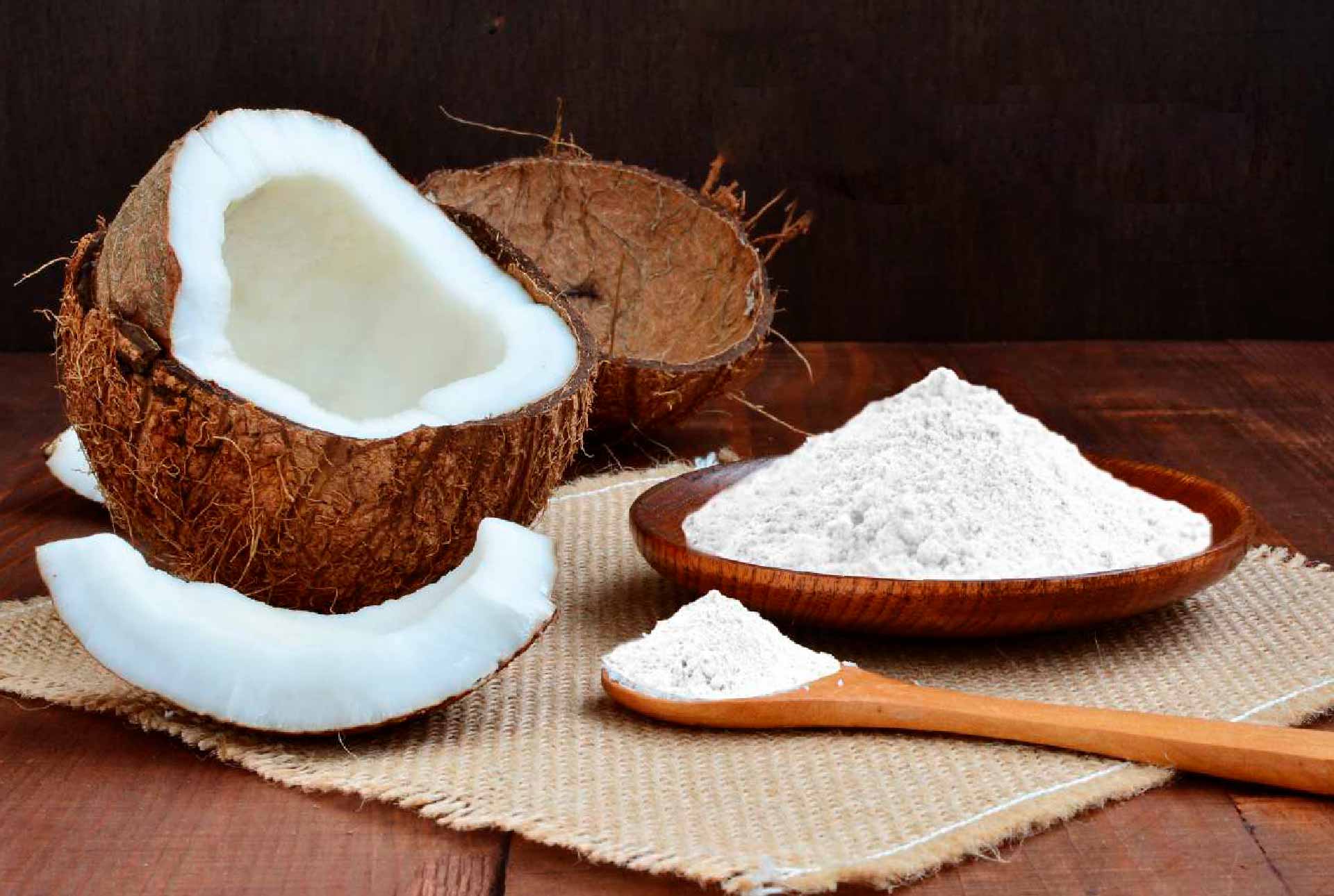 22 Oct

Cocospray, una nueva solución de pasta de coco en polvo para bebidas y postres veganos
¡Estamos de estreno!  Nuestra gama de productos plant-based crece con Cocospray, una nueva solución de pasta de coco en polvo para producir bebidas veganas, yogures, postres y helados de coco saludables, sin alérgenos y aptos para intolerantes a la lactosa.
Más de 800.000 nuevos consumidores han adoptado una dieta vegana, vegetariana o flexitariana en los últimos dos años en España, un aumento del 27%. Al mismo tiempo, el mercado de los postres frescos, yogures y bebidas vegetales ha crecido un 15,1%, 10,6% y 3,4% respectivamente, mientras que estas mismas categorías de productos de origen animal están estancadas o en retroceso.
En este contexto, queremos seguir ayudando a nuestros clientes a innovar y adaptar su portfolio de productos a los nuevos hábitos de consumo.
Cocospray es una solución de pasta de coco en polvo apta para crear productos veganos, versátil y adaptable a las necesidades de los consumidores. En comparación con la solución en crema o pasta, la mezcla en polvo es más fácil de dispersar en agua, lo que simplifica y acelera el proceso de producción; también es más fácil de almacenar y transportar.
Esta solución es adecuada para bebidas UHT, bebidas instantáneas, yogures, helados, postres y suplementos nutricionales. También ofrecemos versiones adaptadas a todas las necesidades nutricionales: aromatizadas, enriquecidas con proteínas o fibras, sin azúcares añadidos o con edulcorantes naturales bajos en calorías.
En resumen, Cocospray es una solución simple y práctica para innovar en el segmento de productos de origen vegetal (plant-based), de rápido crecimiento.
Cocospray ya está disponible para nuestros clientes en España y muy pronto en todos los mercados en los que operamos.

Cocospray, new coconut paste powdered solution for vegan drinks and desserts
New release! Our range of plant-based products grows with Cocospray, a coconut paste powdered solution to produce healthy, allergen-free and suitable for lactose intolerance vegan drinks, yogurts, desserts and coconut ice cream.
More than 800,000 new consumers have adopted a vegan, vegetarian or flexitarian diet in the last two years in Spain, a 27% increase. At the same time, the market for fresh desserts, yogurts and plant-based drinks has grown by 15.1%, 10.6% and 3.4% respectively, while these same categories in animal products are stagnating or declining.
In this context, we want to continue helping our clients to innovate and adapt their portfolio to new consumer habits.
Cocospray is a coconut paste powdered solution suitable for creating vegan products, versatile and adaptable to consumer needs. Compared to paste or cream solutions, the powder-based blend is much easier to dilute, thus simplifying and speeding up the production process; it is also easier to store and transport.
This solution is suitable for UHT drinks, instant drinks, yoghurts, soft serve ice cream, desserts and nutritional supplements. We also provide with versions adapted to all nutritional needs: flavored, enriched with protein or fiber, without added sugars or with natural, low-calorie sweeteners.
In short, Cocospray is a simple and practical solution to innovate in the rapidly growing plant-based segment.
Cocospray is now available to our customers in Spain and will soon be available in all markets where we operate.