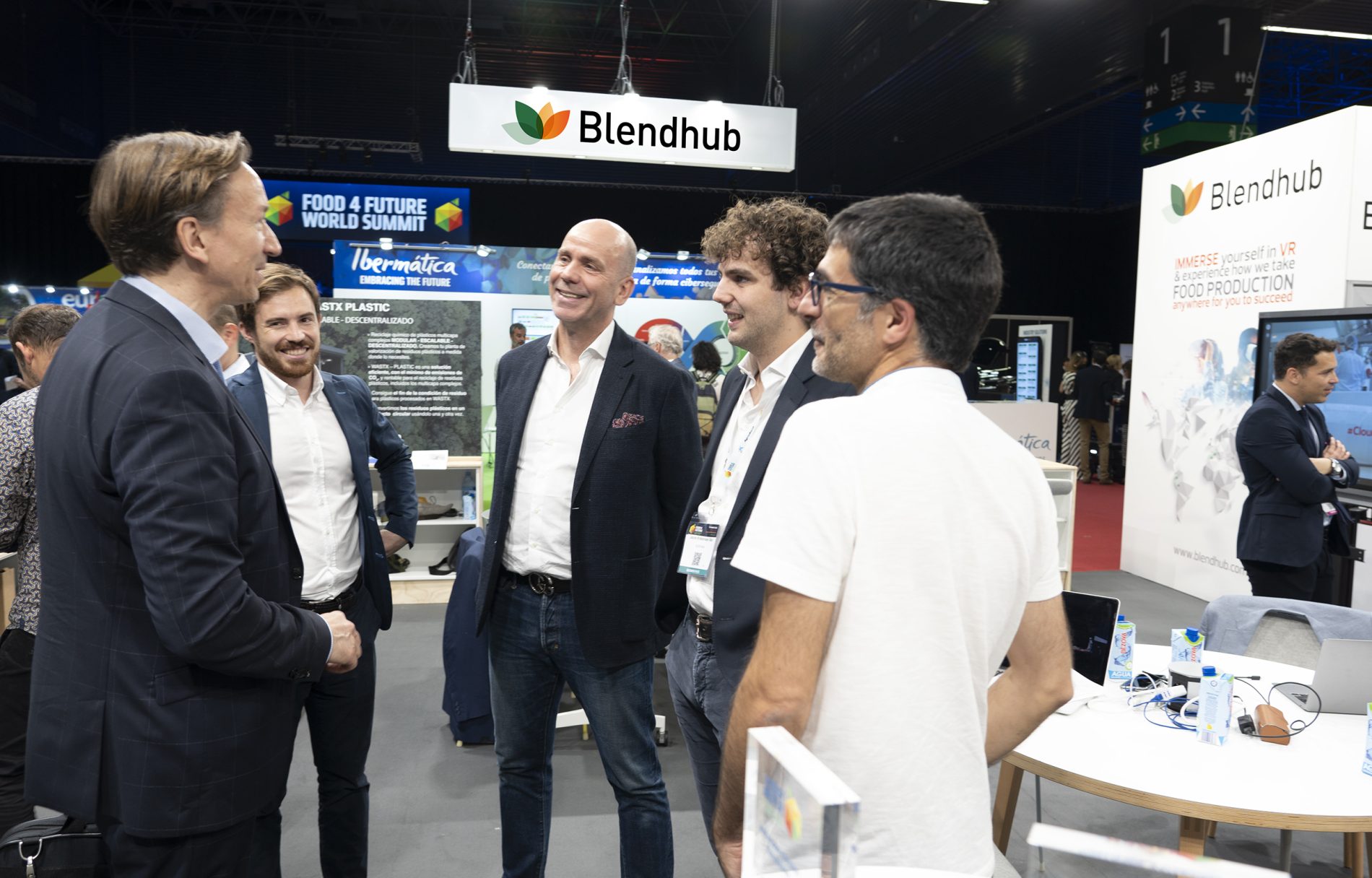 09 May

Food 4 Future 2023: Blendhub will present its Food-as-a-Service platform

Together with platform partners, 3D Essence Food, LeanPio, Indespan and Chemometric Brain, they will present innovative solutions in nutritional bakery solutions, personalized nutrition, food surplus utilization, waste management and digitized food quality software among others.

Blendhub will be present again at Food 4 Future, May 16-18 in Bilbao, Spain. Being the leading food tech event in Europe, latest trends and innovations that are transforming the food industry will be presented.

Blendhub is official sponsor of the event and will participate with a booth hosting some of its key platform members. The aim is to show how collaboration between different stakeholders operating in the agrifood value chain can accelerate the development of a more efficient, sustainable and safe food system for consumers and the planet.

Since last Food4Future event in 2022, Blendhub has accelerated its Food-as-a-Service value proposition to facilitate entrepreneurship in the global food sector by supporting startups, SME scale ups and food industry organizations in general from idea to test, product validation and market launch of innovative food products containing powder based food ingredients anywhere in the world. This is possible due to the operation of a global network of food production hubs already covering 4 continents and a unique approach to local consumer market knowledge acquired by both physical presence and the collaboration with platform partners from around the world.

Visitors and food industry stakeholders will be able to visit a complete production hub according to the Blendhub replication model in virtual reality and discuss specific business opportunities around shared value creation on this innovative FaaS platform business model.

Interested partners and investors can also get an understanding of how new food production hubs can be deployed anywhere in the world in less than 6 months and how these new local and regional deployments of the modular and portable food production facilities can support the transition towards a healthier and equitable food system.

Chemometric Brain and their digitized food quality software which is operating as an independent module installed in all Blendhub facilities, will present their new software solutions for quality control of dairy products, powder based food ingredients, snacks and 100% acorn-fed Iberian ham, among others, and will perform real-time analysis of food samples, showing immediate results.

The platform partners will showcase some of their latest innovations for the food industry. Indespan will present a novel solution to produce bakery products with a high vegetable protein content. This new protein bread, which is already being successfully produced and marketed through Blendhub's multi-localized network, will be part of the menu during the CEO and senior executive network lunches that will take place during the event.

LeanPio will introduce its latest eco-efficient solutions to help companies minimize waste and optimize resources; and 3D Essence Food, specialized in the use of production surpluses to curb waste and generate new foods with high nutritional value, will demonstrate 3D printing of food from these surpluses.
"With our partners we reinforce our Food-as-a-Service strategy to empower entrepreneurship and innovation in the food industry. Through our partner network and multi-localized production hubs, we help companies detect market opportunities to launch healthier, sustainable and affordable food anywhere in the world, and focus on enabling startups and SMEs to compete with large multinational food companies at the same level"

Henrik Stamm Kristensen, founder and CEO of Blendhub and Chemometric Brain.
In addition, Blendhub, Chemometric Brain and its partners will participate in the Food 4 Future World Summit, which will host high-level international speakers to discuss the challenges facing the food and beverage industry.
Blendhub – 16 May– Arena Industry Solutions – Food as a Service, a shared-value innovation model, with Joaquín Tintoré King, Head of Business Development.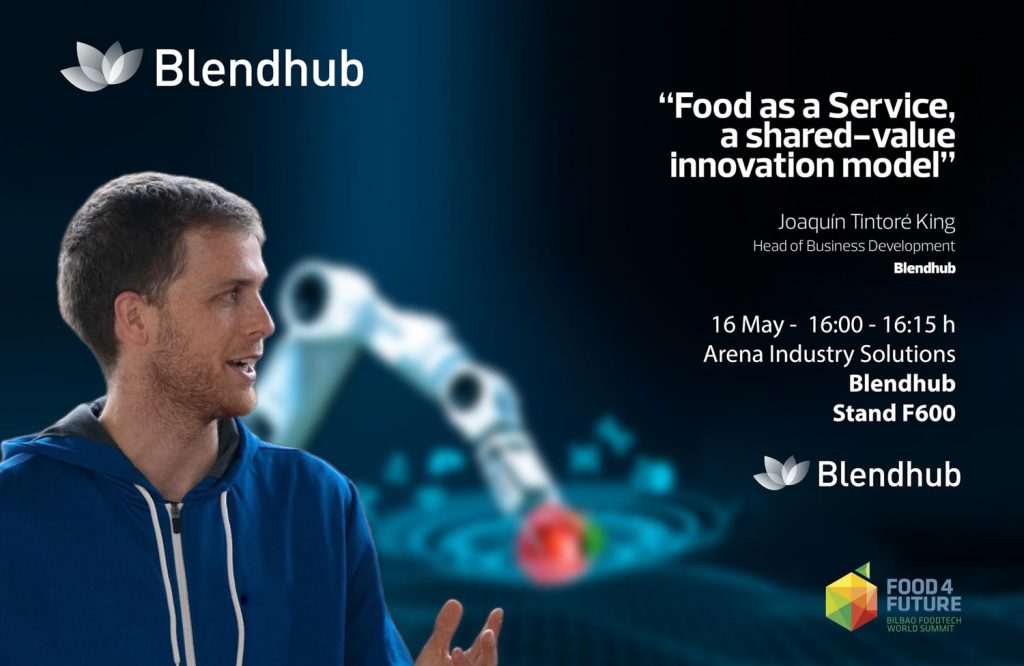 Chemometric Brain – 16 May – Arena Industry Solutions – Better quality and decisions, with digitized quality control, with Jacob Kristensen Illán, VP Digital Food Quality.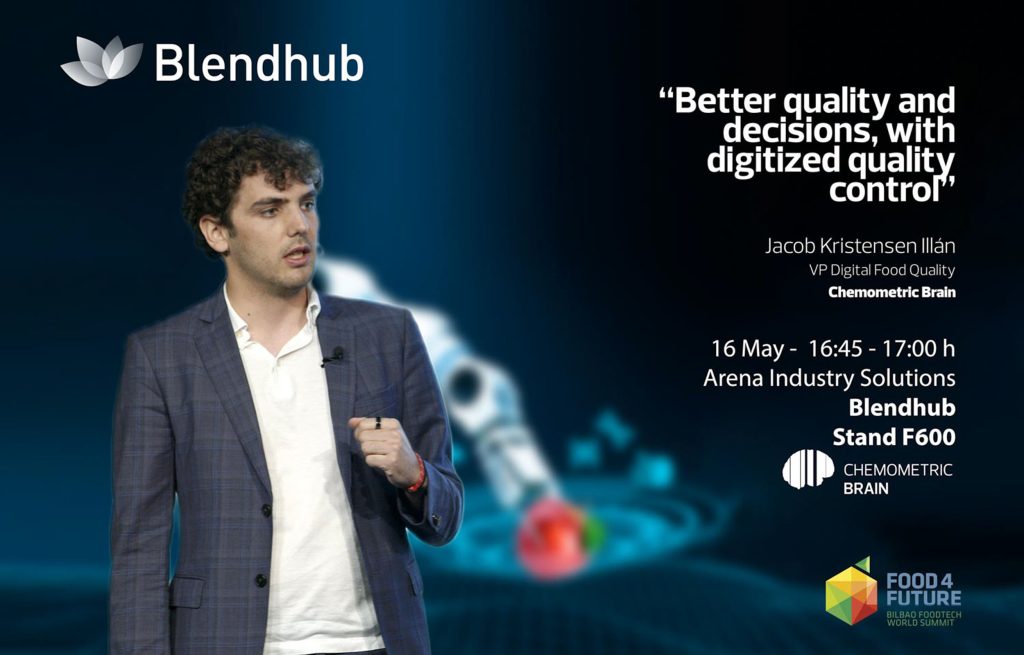 Henrik Stamm Kristensen – 17 May – Main Auditorium Agrobank – Is innovation Still Relevant at Yhis moment in Time?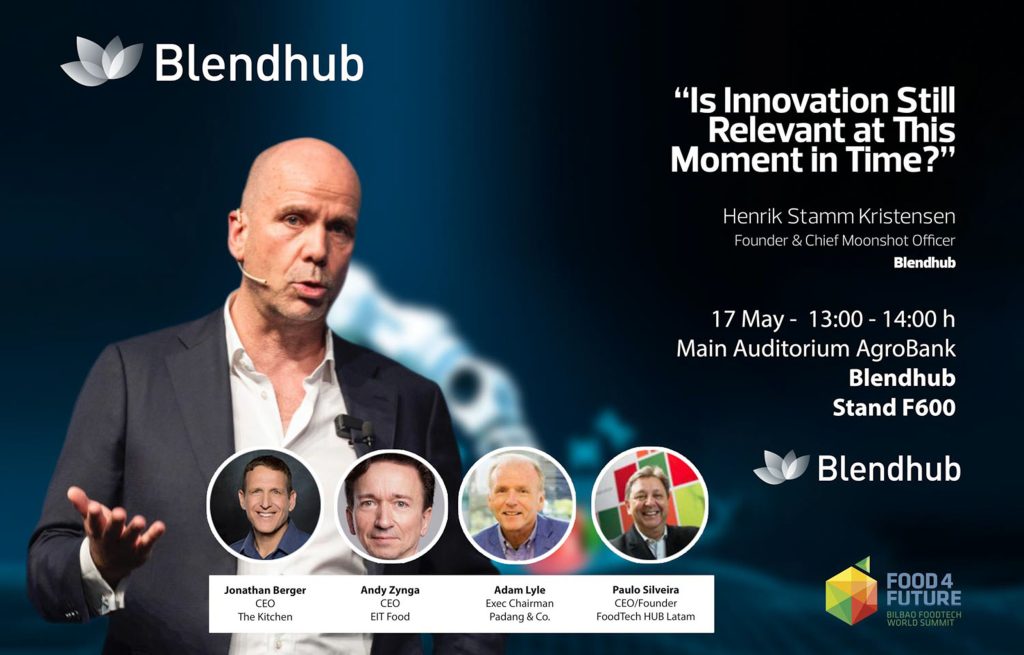 We offer you a business pass to the event and look forward to welcoming you at our booth, Visit us at F600 from May 16 to 18 at the BEC in Bilbao.
CODE PASS: RVBXQ