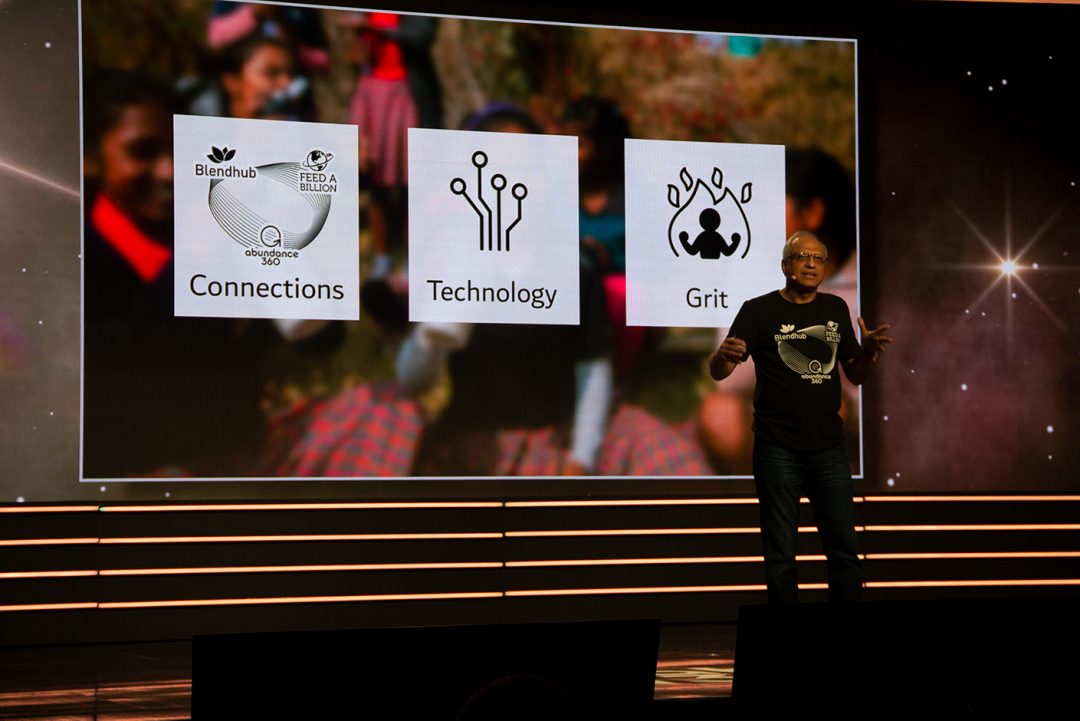 15 Feb

Making Food Available Through Sustainable Growth

Every year at the Abundance 360 Summit, Peter Diamandis brings together hundreds of entrepreneurs, executives and leaders to connect their technology, wealth and knowledge to make an exponential impact. 

At the 2018 Abundance 360 Summit, our founder Henrik Stamm Kristensen met Ambuj "AJ" Jain for the first time. AJ is the founder of Feed a Billion, a non-profit organization that works with local charities to provide healthy and nutritious meals to people in need around the globe. 

With the purpose to make food available to more people in more places, both saw an opportunity to collaborate and combine networks, technology and grit to eradicate world hunger – starting with a school for girls in India called Yuwa. That's when it all began. 

We worked with Happy Ratio to adopt their local meal recipe and produce it in our India hub. Within 60 days, we planned, produced and delivered the powdered meals where the Yuwa girls live, play and study, for less than 50¢ per portion.  

By January 2019, we returned to the Abundance 360 Summit but with a story to tell.  

In the video above, both AJ and Blendhub's President Peleg Chevion tell the intricacies of our collaboration, what we have been able to achieve, and what are our plans for the future. 

We'd like to send our gratitude to Peter Diamandis, Marissa Brassfield and the entire team over at the Abundance Group.  

In order to feed the girls at Yuwa one meal a day for one entire year, Feed a Billion has raised $50,000. At the Abundance 360 Summit, not only has Peter Diamandis and his team matched the donation, but the Abundance 360 community has reached out and have offered a tremendous amount of support. 

With the right networks, an innovative food supply chain and just the right amount of support, we can all make an exponential impact in the lives of millions across the world.