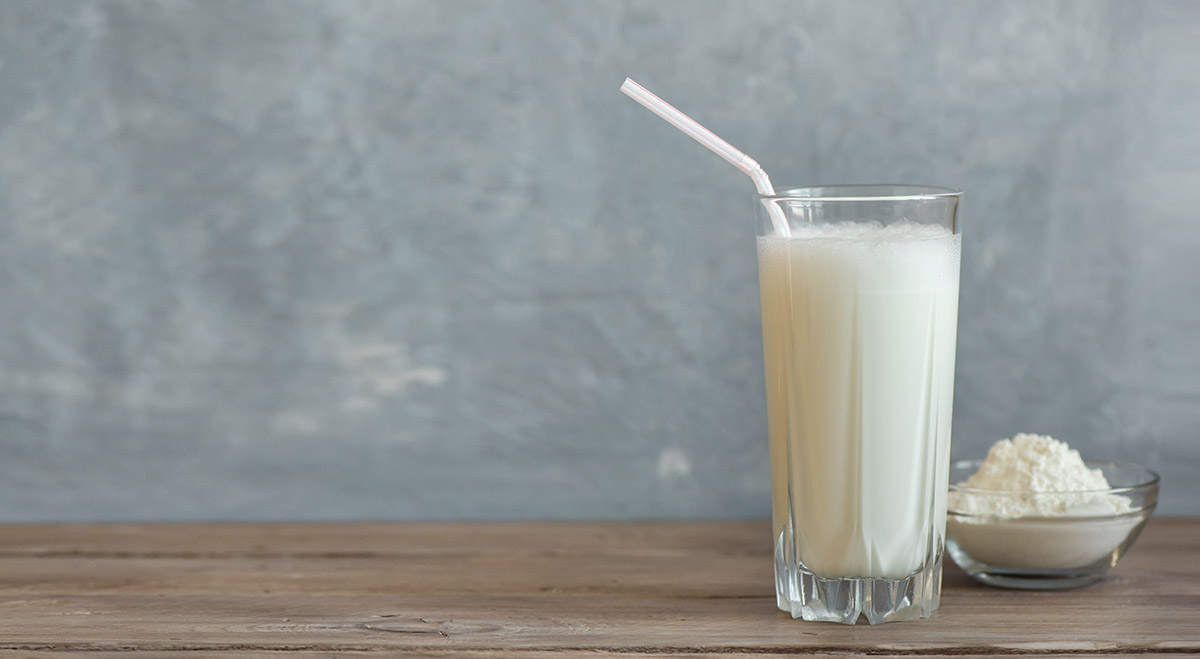 27 Mar

Powder-based foods cover basic nutritional needs and reduce the risk of contracting COVID-19 in hospitals and elderly homes
Powder-based nutrition is complementary and an effective alternative to perishable foods in situations such as the current Covid-19 pandemic.
Powder-based food significantly reduces the risk of contagion because it is better preserved, packaged safely and requires less handling in preparation and delivery. 
Madrid, March 25th, 2020 – Given the current situation, due to the spread of the Covid-19 pandemic, powder-based food is a safe alternative to perishable foods.  It has a longer shelf life; it is better preserved, safely packaged and it can be distributed and prepared quickly, without effort and with minimum handling and transformation throughout the transport, preparation and cooking, therefore helping to reduce the risk and prevent infections that could occur during the process.
Under such circumstances, powder-based food allows the delivery of essential nutritional value in the form of meals, shakes and food supplements. This way, it is possible to feed many people massively, quickly and safely.
As demonstrated in the past weeks, this method could be especially helpful for hospitals, elderly homes or charity canteens, where it is crucial to minimize the risk of contagion or contamination from suppliers, cooks or other personnel who could spread of a virus or a disease. Such nutrition could also ease the situation for families who may no longer be able to benefit from provision of meals within schools.
Powder-based food is not only related to anecdotal nutritional supplements but rather covers large segments of the food industry.  Approximately 40% of the food we consume every day in the world – bread, coffee, juice, cheese, ice cream, vegan milk, baby formula, spices, sweeteners, meat substitutes – are just a few of the many powder-based foods we all know.
Blendhub, a global company specialized in the development, production and distribution of powder-based foods and ingredients, offers its support and resources and urges public institutions and the food industry to share the combined knowledge and experience, to work together and guarantee the supply of primary nutrition across the social groups and geographies most affected by the Covid-19 pandemic, for whom it is essential to access healthy food quickly, efficiently, safely while minimizing the risk of contracting the virus– from those who prepare the food, through the ones making it available, delivering or serving it, to the ones who consume it.
About Blendhub
Blendhub is the first global network for food production through multi-localized production hubs. The company's activity goes beyond the pure manufacturing of ingredients and powder-based food for the industry. It is a platform that helps food companies to develop and launch products quickly, tackle new markets and compete in innovation without the need for investment or infrastructure, using Blendhub's pay-per-use services such as innovation, research and development, advanced data technology for market and trade analysis, and full access to the network of multi-localized hubs.
The company, originally from Murcia (Spain), currently has seven production hubs in Spain, India, Mexico, Colombia and Thailand and plans to expand its network with the opening of 12 new production centers by 2023 and a franchise network to accelerate the model globally.