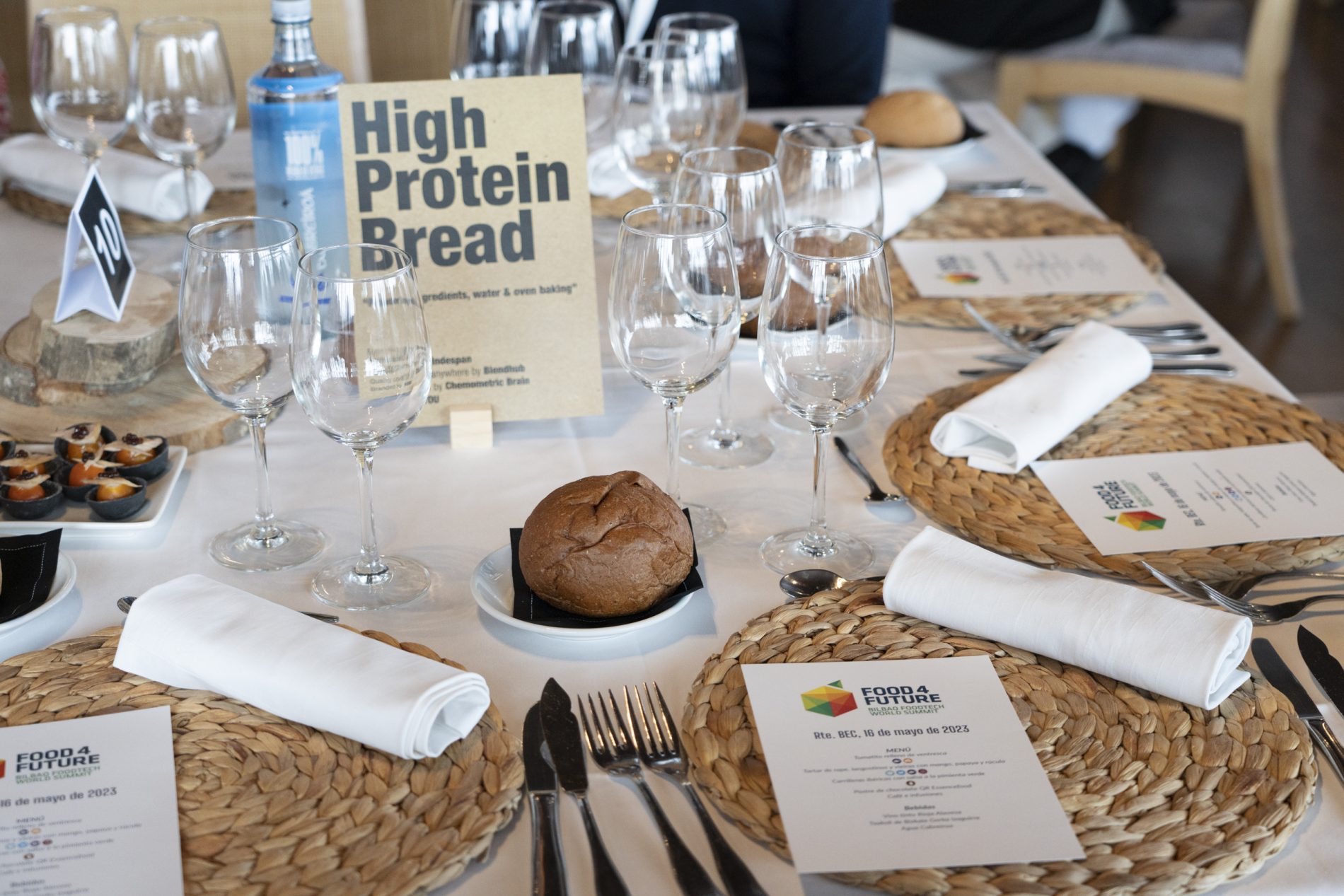 06 May

Powder ingredients, water & oven baking

Launching a successful product from an innovative idea is no easy task. Unless you find the right partners to guide you along the way.

Blendhub collaborated with Indespan, a pioneering company in the research and development of innovative solutions in the bakery and pastry industry, from the initial idea to the market launch of a novel high protein bread in Mexico in less than 3 months.

Only on a collaborative platform model with partners who have market knowledge, technology and production experience can innovation be accelerated and new consumers reached.

Indespan designed a unique formula to create a bread with more protein, less fiber and fewer carbohydrates, made only with plant-based ingredients.

Protein bread is an ideal product for diets that seek to control weight, improve sports performance or simply increase the intake of quality nutrients. In short, this is a product with great potential in the food industry.

How to adapt this formula to the needs of today's consumers, develop tailor-made products and identify the target markets?

In collaboration with Blendhub Spain, Indespan selected a specific bread recipe with more protein, less fiber and fewer carbohydrates to be launched in #Latam.

With support from the professionals operating the sales support lab in Blendhub Mexico, Indespan adapted the recipe to the needs of local consumers and price point, and ended up with the development of a tailor-made product for the identified target market.

Actually, Indespan has developed a complete range of bakery products (sliced bread, baguette, bread for sandwiches or hamburgers, bagels and tortillas) and pastries (brioche, cookies or muffins).

This is the power of Food-as-a-Service and a global network of multi-localized food production hubs to help food companies accelerate innovation and launch new products anywhere in the world faster, safer and cheaper than ever before. And supported by digitized quality control with Chemometric Brain to ensure quality, product homogeneity and traceability.

This innovative protein bread was presented for lunch last week at Food 4 Future in Bilbao and has already been successfully launched in Mexico, now scoping expansion to Colombia, Brazil and other markets in Latin America and beyond.