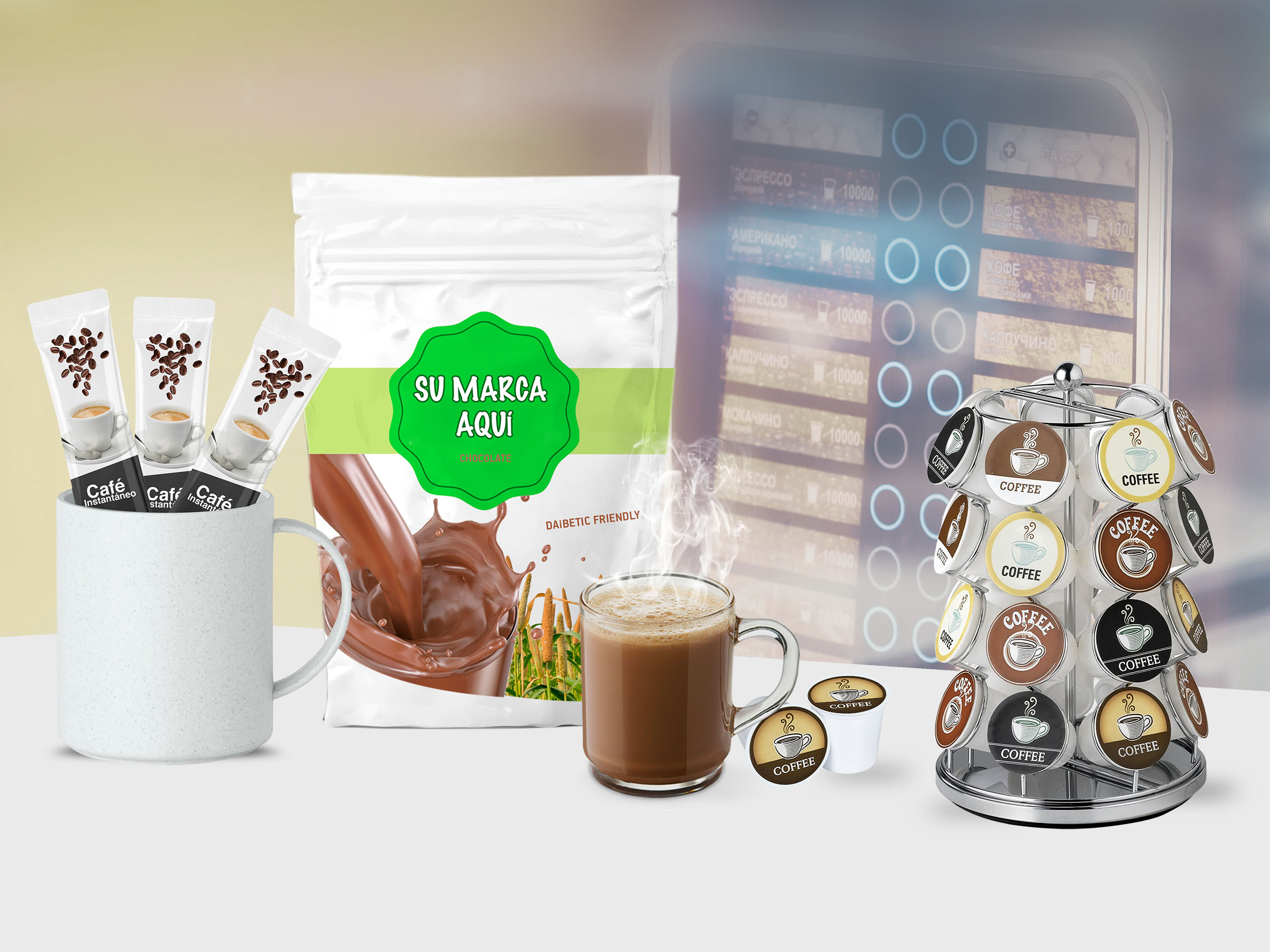 29 Jan

Powder solutions for instant beverages, new launch in Mexico

We are launching our powdered solutions for instant beverages in Mexico, adapted to capsules, sachets and vending machines. A novel product in this market to innovate in the hot beverage segment.

Mexico has a long tradition of drinking hot beverages. Coffee and tea consumption, for example, has grown at an annual rate of more than 8.4% in the last four years and it is expected to continue growing at around 4.8% until year 2024.

But in addition to classic beverages, Mexican consumers are increasingly demanding more personalised products: on the one hand, more products with new flavours, but also, plant-based alternatives or sugar-free products, among other options.

In order to take advantage of the opportunities generated by these new consumer trends, Blendhub is launching powdered solutions for instant beverages in the Mexican market, an innovative product that meet today's consumer's needs:
Easy to prepare and consume products: in capsules, instant and on-the-go beverages for vending machines. These products allow for greater convenience in consumption at home, offices, gyms or sports centres, schools or on the street:
Dairy and plant-based versions. We provide customers with classic versions of dairy drinks solutions, but also novel plant-based solutions for vegan consumers or those who want to try new products.
Sugar-free and low-sugar products for those who look for healthier options.
Customised flavours. Wide variety of flavours for chocolates (bitter, sweet, vanilla, caramel…); coffees (latte, mocha, caramel, cinnamon…); infusions (chai, matcha, red fruits…); others (cookies and cream, horchata…).
We offer low-risk market testing with small volumes thanks to our 4-tonne production minimums.
All this from a multi-localised platform, with factories in Mexico, Colombia, Spain and India, with significant operational and cost advantages. Our plants are FSSC 22000 certified and USA-FDA approved, which guarantees quality and food safety.