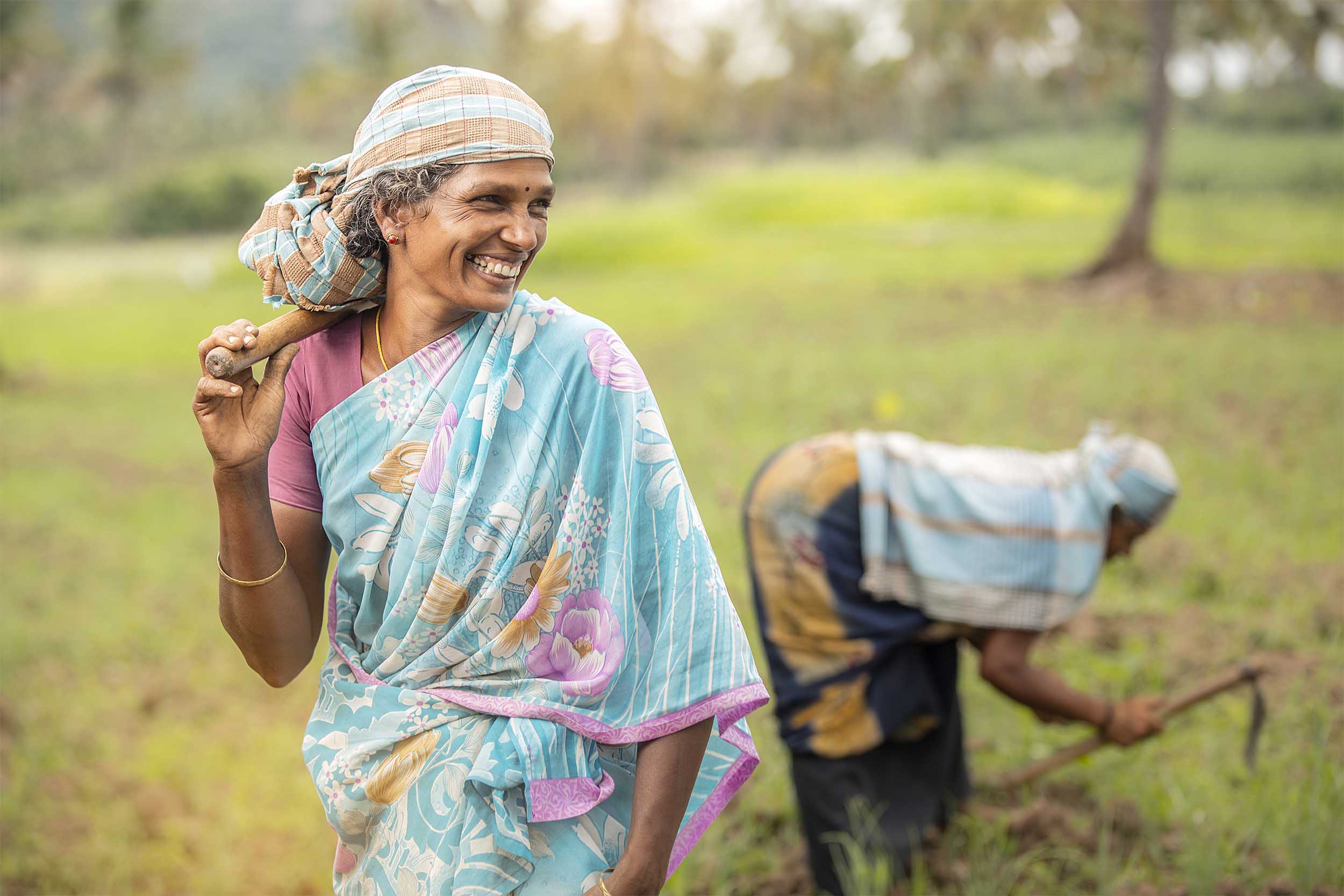 13 May

Ragi-based instant beverages: high value product to foster local development in India

Blendhub and local organization eKutir have leveraged their core capabilities to innovate and create shared value along the Ragi value chain by applying technology to improve farming practices, revitalize crops and digitize quality control.

Consumption of ragi (finger millet), a cereal originating in different regions of Africa and Asia, is increasing exponentially. In India, because of a growing trend to return to traditional and healthier products, ragi is considered a super-food due to its multiple health benefits for consumers.

Ragi is an extremely nutritious millet, a source of good quality protein, high in fibres and minerals, calcium, vitamins, and antioxidants.

This represents a great opportunity for food companies to leverage the potential of Ragi and diversify its consumption with innovative and value-added products.

Blendhub, present in India since 2011, is committed to supporting the Indian food industry in developing solutions that optimize performance and cost and has launched a novel range of nutritious and delicious Ragi-based Instant Beverages and Smoothies with a wide range of flavours, no artificial colours or preservatives, with real fruit powder and in an instant easy-to-serve format.

In addition, Blendhub's multi-localized platform, with two factories in India, provides with significant operational advantages to launch new products faster, safer and at lower costs.

The development and launch of these novel products, that will help foster a healthier and more nutritious diet in India, is a result of the collaboration between Blendhub and the local Indian organization eKutir, which promotes innovation in small farms.

eKutir is India's first certified B Corp. Ever since its inception in 2009, its goal has been to extend novel, technology-driven opportunities to people at the "bottom of the pyramid," and to enable impoverished communities to develop sustainably.

It has not only created a first of its kind smart farming platform for smallholders but has developed operational models which enabled the technology to benefit even secluded communities and illiterate farmers. Consequently, eKutir has also started numerous initiatives which strengthened rural-urban linkages and yielded improved nutrition and health outcomes in both villages and cities.

eKutir's combination of social and technological innovation has proven to be both sustainable and replicable in a wide variety of local contexts.

Blendhub and eKutir have leveraged their core capabilities to innovate and create shared value along the Ragi value chain from seed to mouth.

With the introduction of more sustainable farming practices supported by eKutir and the digitization of quality, we are helping revitalize ragi crops and fostering the development of local communities; and we are providing consumers with a high quality, safe, nutritious ready-to-drink product using best in class processing and digitized food quality systems.

This initiative represents what Blendhub is all about: localization of production, local value creation and collaboration between different partners to launch nutritious, inexpensive, and accessible products to more people in more places.