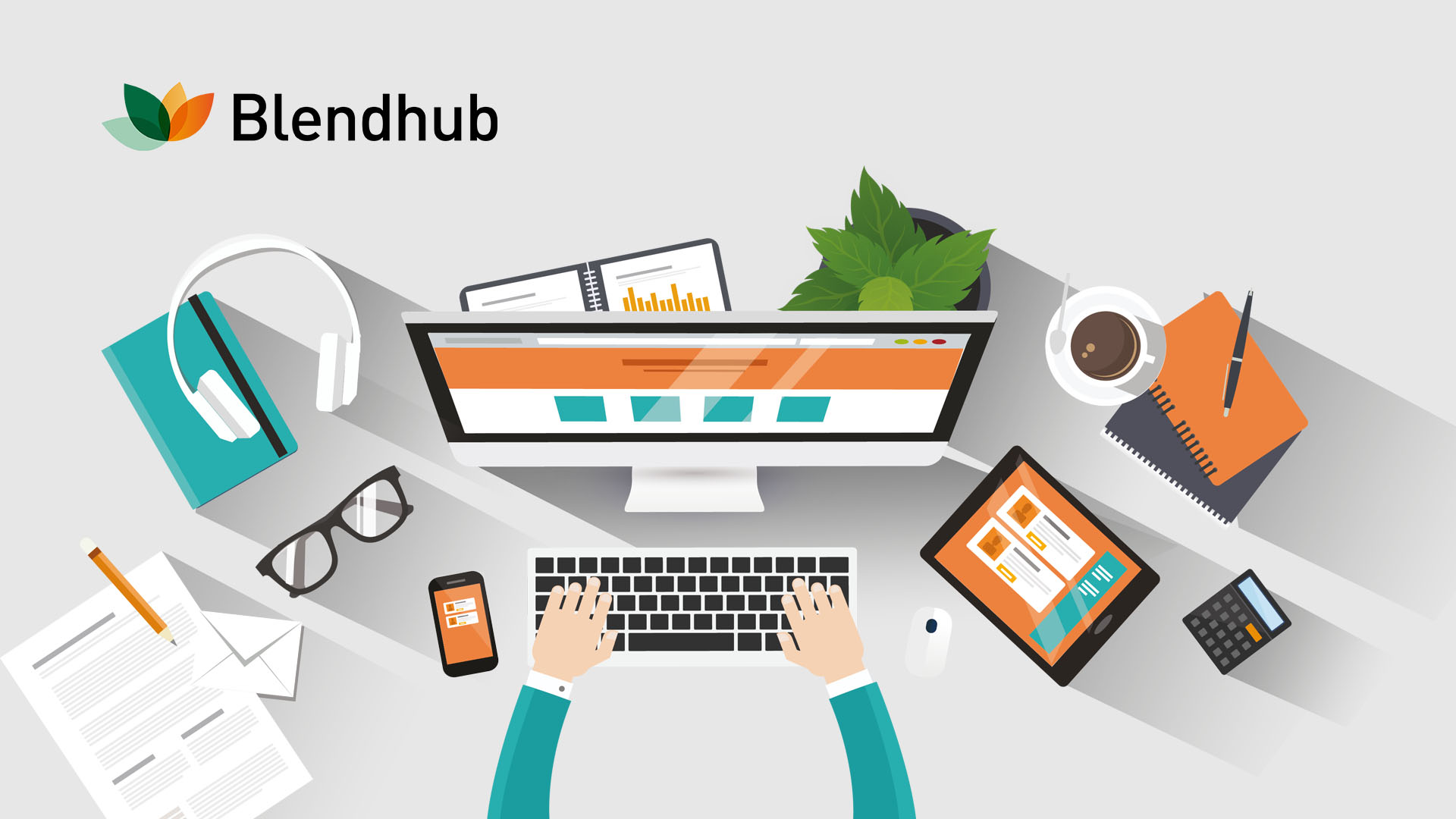 01 Mar

Technology and internal communication, keys to the success of teleworking

It has been one year since the outbreak of the COVID19 pandemic and the first lockdown, which forced millions of people to telework. One year later, workers and companies are still adapting to this situation.

Teleworking has clear advantages in terms of work-life balance and environmental impact, as it allows greater flexibility in working hours and avoids commuting. Detractors point out that it also increases isolation and makes it difficult to separate personal and professional life.

Blendhub has its headquarters in Murcia (Spain) and factories in 5 different countries; some of the company's managers and advisors are also based in different countries. We also have a network of affiliated partners (raw material producers, machinery producers, food technologists, technology companies, blenders, distributors, food producers…) spread all over the world in order to provide our customers with personalized solutions in a faster and easier way anywhere in the world.

Therefore, teleworking is the natural way of working at Blendhub and that is why we want to share our experience at a time when many companies, and also many employees, are wondering whether it is the ideal way of working or how teleworking conditions could be improved.

We know that well-implemented teleworking is positive for both parts and it should be considered not only as a temporary measure, but as a real and consolidated option in the long term.

For employees, teleworking promotes work-life balance and flexible working hours, reduces stress, avoids commuting and reduces transport costs. For companies, it means less absenteeism, lower infrastructure costs and higher productivity.

As we previously said, at Blendhub teleworking has always been a natural option but the pandemic intensified this, since all office workers started to work remotely. Since then we have seen a significant increase in productivity. Most employees are also grateful to be able to work from home and avoid the risk of infections in the office.

We've realized that in order to successfully implement teleworking both parts need to be satisfied, for that reason we've considered two basic aspects: first, technology. Adequate investment in technology is necessary to facilitate work organization and coordination between teams, as well as continuous technical support in case employees have problems with their devices or need specific assistance. Second, it is important to keep employees connected with both their direct managers and their colleagues to ensure coordination and connection.

Technology plays an essential role in this. Nowadays we have countless IT tools to organize work, schedule, share and teamwork. Audiovisual tools are also important to keep visual contact with our coworkers and avoid the feeling of isolation.

Also we've found it necessary to schedule regular meetings so that employees, managers and teams are updated on what is happening in their departments and in the company.

At Blendhub we have weekly and monthly meetings to connect with employees and the different multi-localized hubs and we use Microsoft Teams as a basic communication platform. Our main challenge now is to promote work-life balance and foster employee engagement.

Also, internal communication plays an essential role in this. We encourage interaction between employees and a relaxed climate of dialogue through the Yammer platform, where we maintain our own internal social network; we announce promotions, recruitments and celebrate professional and personal achievements or birthdays, trying to keep everybody informed and involved.

In short, teleworking for Blendhub means a natural and normal way of working in our organization. And this simply requires the right technology, more planning and more internal communication to encourage connection, motivation and engagement.