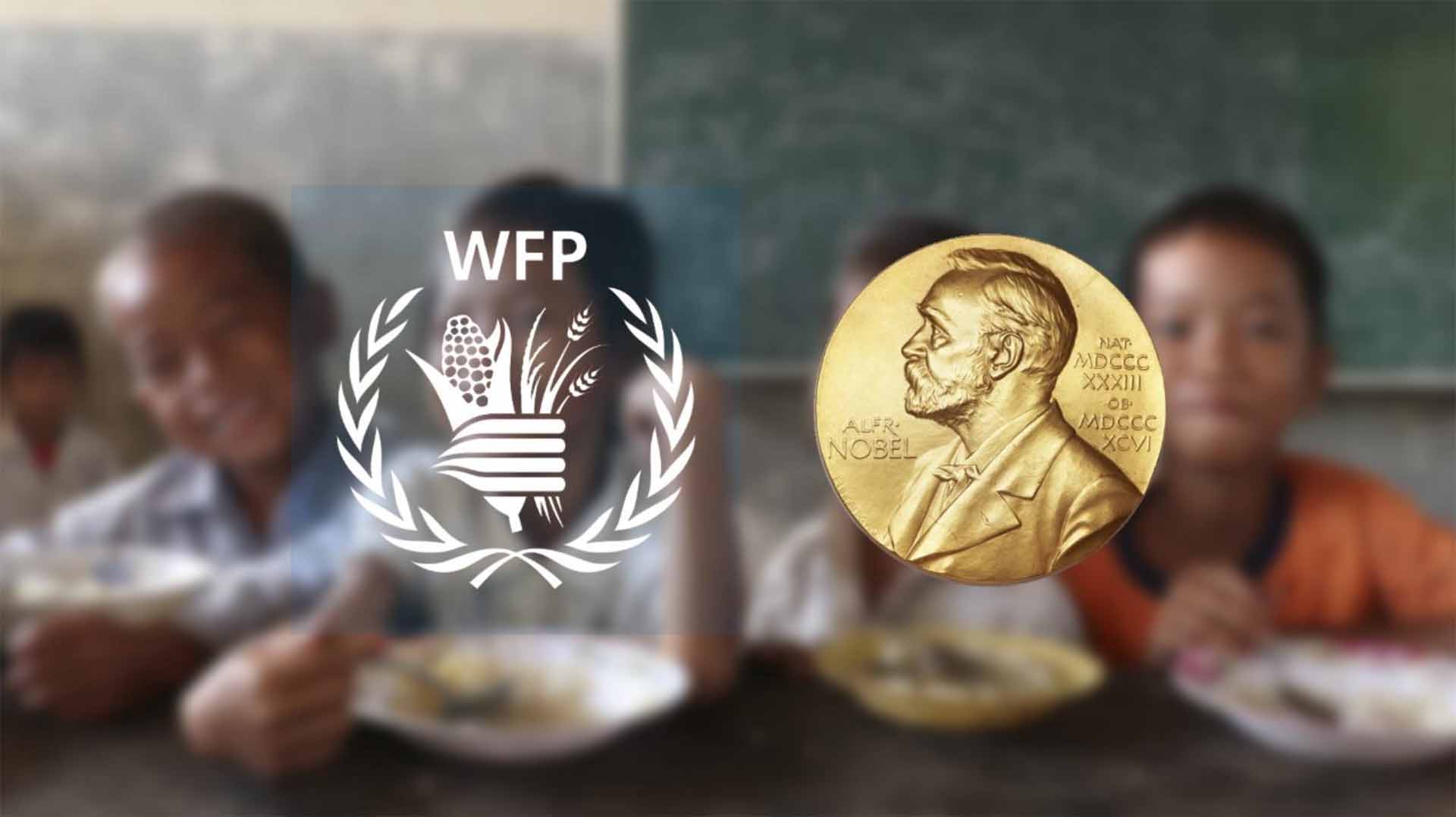 22 Dec

The Nobel Peace Prize to the World Food Programme, an opportunity to rethink the global food production model

A few days ago, the UN's World Food Programme (WFP) was awarded the Nobel Peace Prize for its efforts to fight hunger and improve conditions for peace in conflict areas. This recognition touches all of us who work in the agri-food industry because it is a sector where, in addition to the logical search for business profits, there is a very significant social component because all human beings have the right to access basic food and it is our job to guarantee that.

The Nobel Peace Prize to the WFP has made it clear that conflict and war are one of the main causes of hunger in the world, and not only hunger but also malnutrition that some communities have been experiencing for decades. Thus, this prize is an opportunity to act on these causes.

But while fighting the reasons for hunger, we must also tackle the food aid. How can we make food accessible to more people in more places in a faster, safer and more sustainable way?

Some countries have the raw materials but don't have the infrastructures and technology for an affordable and efficient food production. Bringing food products and recipes for basic nutrition from more developed countries to those in need is a temporary but inefficient solution.

Therefore, it is necessary to establish a localised production model, closer to raw materials and final consumers, a model that at Blendhub we have been implementing for years through our network of production hubs, portable factories that are developed and installed according to a unique replication model designed by Blendhub, which are transported in a 40-foot container and are operational anywhere in the world within six months.

The key to efficiency lies in this replication model that can be implemented anywhere in the world. We have the infrastructure, the technology and the know-how and we have already implemented this model in 5 countries: Spain, India, Mexico, Colombia and Thailand.

In recent years, through this multi-localised and replicable food production model, we have fostered different initiatives to provide basic and individualised nutrition to communities in need. Thanks to a partnership with the non- profit organisation Feed a Billion and Yuwa in India, more than 400 girls from the Yuwa's female soccer team have benefited from basic and regular nutrition every day in the last 2 years. And how could we do this in an efficient and affordable way? Through our localised production hub in India.

This proves that we must go beyond food aid. By implementing a platform-based multi-localised production model, closer to raw materials and final consumers, we are also helping these communities to develop their own food industry, and, at the same time, we are streamlining supply chains, making them more efficient. All this will only deliver its full potential if we share the value and include all stakeholders in the global food supply chain. With platforms offering services from ideation to delivery of food products, we can produce cheaper, faster and safer, thus making food accessible to more people in more places.