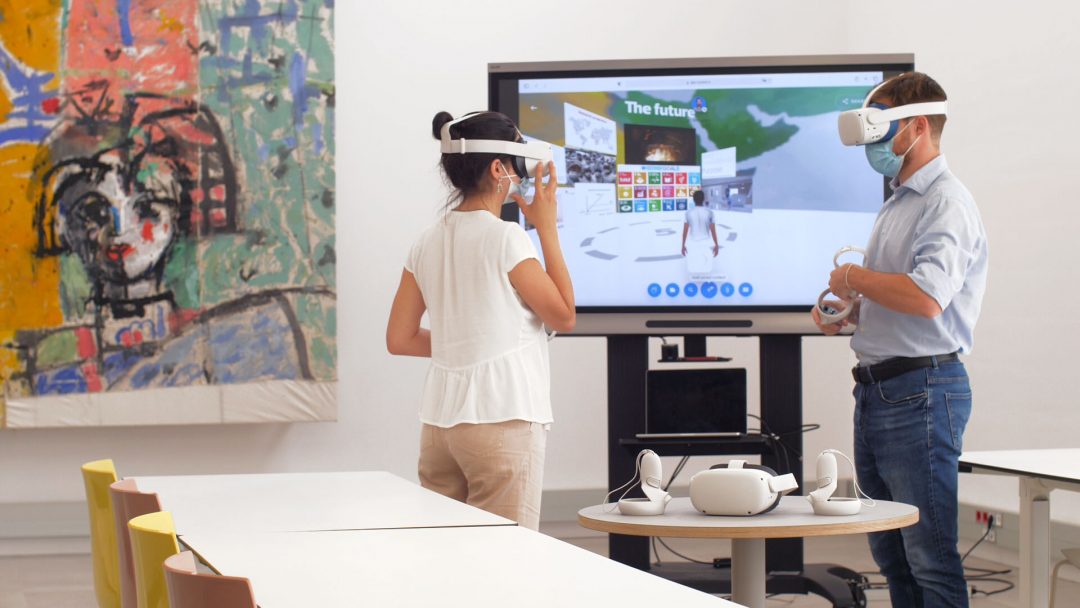 22 Jul

Virtual Reality: experience how a network of multi localized food production hubs can create value for the global food supply chain

The whole world is getting faster and technology is the pacemaker for change. The Covid pandemic has further accelerated this trend because some people understand that fast technology adaption can give us superpowers which can move us from linear to exponential growth. An example we all know is that during Covid employees were confined to work from home, but technology has allowed us to stay connected by providing us with the right tools to facilitate communications and thereby doing much smarter business than before.

Adapting innovative solutions and new technologies is a part of our Blendhub DNA. That is why we decided to develop an immersive Virtual Reality experience and make it available to any person or company interested in launching new food products, accessing new markets and localizing sustainable food production anywhere in the world by offering a virtual visit to our infrastructure-as-a-service model and our network of hubs today present on four continents.
With a global food industry, still quite traditional and reluctant to change, we believe that the best way to overcome doubts around why digitization and new technology adaption is important, is by letting people experience in virtual reality how our global service model can help anyone in a fast and inexpensive manner to improve their competitiveness, collaborate and continue growing their business in a sustainable and inclusive way.
Platforms like Spatial are making Virtual Reality increasingly accessible and is now facilitating a fast and immersive experience which we have decided to use to help our customers experience how our portable powder blending units (PPB) being the core in our local hubs is the main reason why we can deploy and localize food production anywhere in the world faster, safer and cheaper than ever before. 
A local hub is much more than a fully digitized production facility because our goal is to add more and more hubs to our global network and thereby facilitate sustainable supply chains and launch of healthy new food products anywhere in less than 90 days.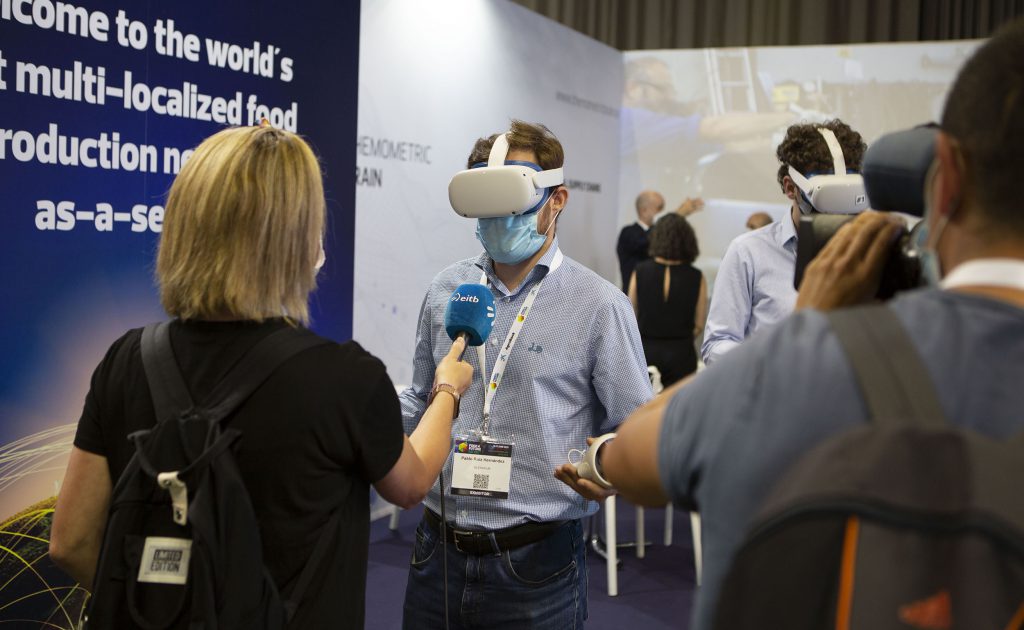 Do you imagine explaining all this in a traditional company brochure or webpage, for someone at a food trade show or with a PowerPoint presentation during a 15 minutes online call?
We have tried all this for nearly a decade and best outcome has been that someone interested travelled from far to visit one of our actual network hubs in Spain, Mexico, Colombia or India.
Now you can do all this without leaving your sofa and you can even invite your entire project team or even C-suite along to a Virtual Reality Tour transporting you directly inside one of our hubs and giving you the possibility to interact with our global or local specialist, who in real time will show you our infrastructure or production processes or even tell your more about how we have developed from being a product company selling our own brands to become a service company caring about your success.
We are grateful for our collaboration with Spatial, Marcus Shingles and his Exponential Destiny Team helping us bringing our business into the "fourth dimension" because we can only accelerate and impact together.   
To visit Blendhub at Spatial, all you need is a pair of Oculus Quest glasses and access our private space, free of charge, quickly, without moving from your home or office.
Contact our Global Operational Excellence Manager Pablo Ruiz Hernandez for more information.