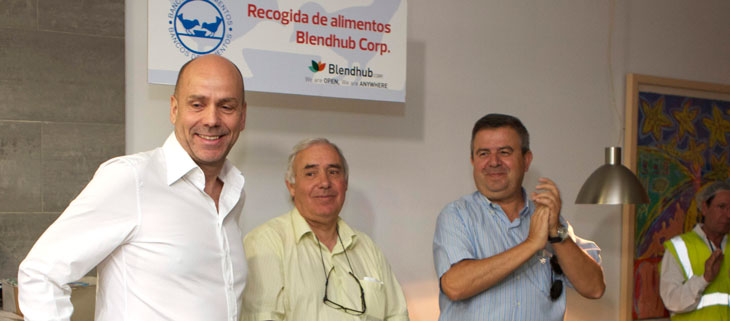 26 May

Blendhub collaborates with Murcia Food Bank

Blendhub, Murcia-based group of companies becoming a reference of innovation and technology in the Agri-food sector, has conducted a food collection campaign to collaborate with Murcia's Food Bank. Recently, this non-profit association reported the need for collecting about 500 tons of food "to assist a total of 90,000 families" at risk of social exclusion and "lacking some of the most basic necessities".

The company managed a collection of food among its staff and made its own contribution, doubling the amount of food products gathered. In total, the Region of Murcia Food Bank.

During a visit to Blendhub, President of the Region of Murcia Food Bank, Francisco Calderon, stressed the importance of such actions in a country like Spain, where there are 1.7 million people living in extreme poverty.

Blendhub's president, Henrik Stamm Kristensen, said the action was "clearly linked to the concern of the company for contributing to a fairer distribution of food".

As a company dedicated to formulating, producing, and supplying food powder blends, Blendhub is leading a change in the Agri-food value chain that enables access to basic food stuffs to be more just and safer, reaching more people in more places. Part of that is the launch of its "Food Powder Blends Anywhere" strategy.

Blendhub, we are open, we are anywhere.