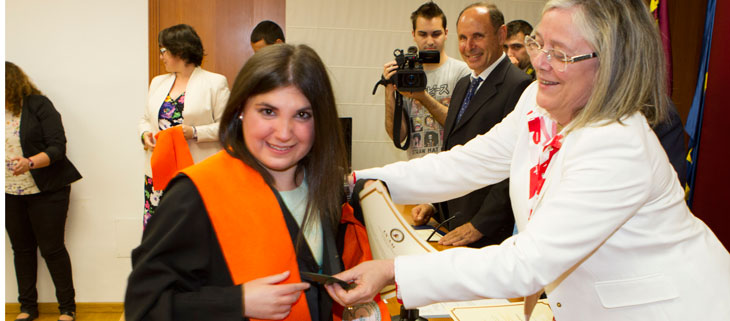 18 Feb

Blendhub with "Montoro Alemán" Chair

The company incorporates its first scholarship from the "Capacitas Program" to its offices

Blendhub, through the company Premium Ingredients S.L., has joined the "Capacitas Program" for the labor inclusion of young people with intellectual disability of the "Montoro Alemán" Chair. This program aims to prepare young people with intellectual disabilities for incorporation into the regular labor market through supported employment.

After signing the agreement, the company has welcomed its program's first intern to its offices in Murcia, who will approach the labor market through a three ­month job training.

The "Montoro Alemán" Chair for the Inclusion of People with Intellectual Disabilities was jointly created by the San Antonio Catholic University of Murcia (UCAM) and Gmp Foundation to help people with intellectual disabilities in the Murcia region access to the university and obtaining a college degree, this center's very own, which will endorse their skills for their entry into the labor market.

As pointed out by the UCAM, the "Montoro Alemán" Chair is the first initiative of its kind launched by a private university in Europe and the second created by a university, after the "Promentor Program" by the Prodis Foundation and the Autonomous University of Madrid.

The Chair consists of a two­ year program of individualized training, aimed at young people with intellectual disabilities aged eighteen to thirty, and a research program. It has the goal of providing a training adjusted to the needs of these youth.

Blendhub, we are open, we are anywhere.