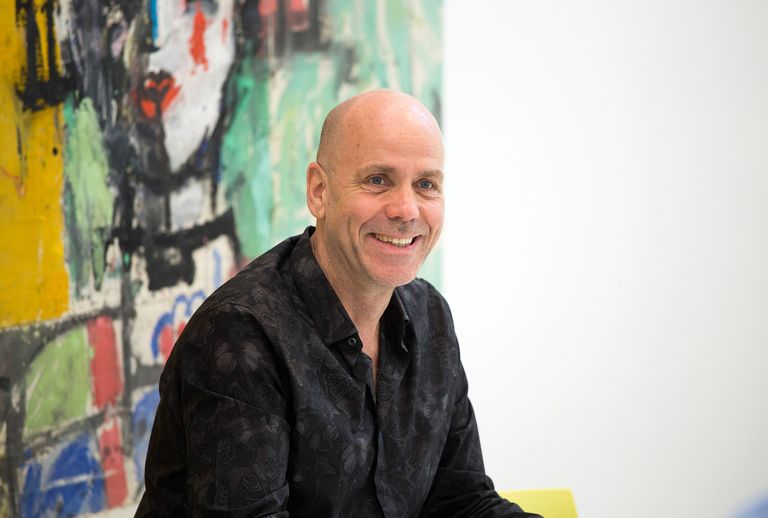 11 Nov

Blendhub Featured in Entrepreneur Spain Magazine

Blendhub was featured in Entrepreneur Spain Magazine, Emprendedores, on November 09. Read a translated excerpt of the interview below, or find the original article by David Ramos in Spanish here.
This Company Has the Remedy Against World Hunger
We live in an affluent society, but there are still almost 800 million hungry people in the world. Poverty is the main cause, although there are many more. Blendhub believes that powdered food offers a solution to this problem.
If we talk about eradicating hunger in the world with powdered ingredients, more than one may raise an eyebrow with skepticism. This type of food, from the outset, generates some resistance. However, this is not necessarily the case, since most of the food we eat is based on powdered ingredients, either soluble – such as cocoa or instant coffee – or integrated into some food product. The clearest example is bread, which is nothing more than a mixture of flour and water. We may not be very aware of it, but practically everything we eat has a powder base, whether it be sauces, drinks, soups, and so on.
Blendhub believes that powdered food can help reduce world hunger by reducing food waste and helping to improve nutrition and safety. The company is heir to Premium Ingredients, created 20 years ago by Henrik Stamm Kristensen, founder and CEO of Blendhub. Prior to that, he had already worked in the food industry, at CP Kelco. But he fell in love with a Murcian and decided that this region was as good a place as any other (or better) to start his business.
Premium Ingredients was engaged in the design, manufacturing and distribution of custom powdered ingredients for the preparation of dairy, cheese, baked goods, beverages, ice cream, vegetable creams, sauces, meats, oils, sugars and vegetable products. For example, its ingredients were used to make milk substitute drinks based on almonds, rice or soy, as well as soft drinks with stevia instead of sugar. It was also able to offer some finished products, such as spreadable cheeses, yogurts, puddings, desserts and etcetera. In addition, he found an opportunity in the vegan dessert sector, being able to formulate plant-based ingredients, destined to the preparation of puddings, flan, custard and mousses. Another aspect was vitaminic drinks, supplements and personalized nutrition. He developed his mixtures and manufactured them for his clients. Blendhub gathers all this experience but decided to give an important turn to its activity.
Cloudblending and 'Portable Factories
In recent years, already with the new name, Blendhub is facing a redefinition of its business, beyond the simple manufacture of ingredients for the food industry. While Premium Ingredients relied on developing its own recipes, Blendhub picks up any proposal. "We have opened our hand to any recipe with powdered ingredients. We can multilocate production anywhere in the world in less than six months. And we have opted to facilitate the production of any recipe, with any ingredient and for any brand. We went from being a product model to a service model," explains Henrik Stamm Kristensen. This new model takes the form of CloudBlending, a kind of factory cloud spread across the globe.
The catalyst for change has been the development of its hub concept. The company has devised Portable Powder Blending (PPB), portable mixing factories that fit into a standard 40-foot container and where mixing, packaging and feed quality control can be performed in a single unit. The complete hub is somewhat larger, as it includes two PPBs, laboratory, validation centre, offices… Everything you need to start in less than 72 hours. And they can be installed in less than six months anywhere in the world. The investment required for the commissioning of each unit is between 1 and 1.2 million euros. Each PPB has the capacity to produce 6,000 to 8,000 tonnes of mixtures per year. And if its maximum capacity is reached, it can be easily expanded, just by placing another unit next to it, as if they were Lego parts.
Revolution in Production
Blendhub aims to change the production model of food brands. "Both SMEs and large companies need to multilocate production. Until now, globalization has consisted of large factories that centralize production in certain parts of the world, sending their products from there to local markets," says the CEO. Multilocation offers many opportunities, such as faster response times, more security and cost savings," he says, as raw materials and local labour can be used, as well as being much closer to end customers.
The company offers two ways to access its services. The first is pay-per-use, allowing any company, including startups and SMEs, to develop a recipe and manufacture it anywhere in the world where Blendhub has one of its 'portable factories'. It also allows its customers to reserve production lines to meet possible production peaks.
The second option is through a licensing model, which requires greater involvement. A customer who is interested can request the deployment of a hub for exclusive use for a specified period, usually not less than five years. Blendhub offers these companies the possibility of integrating the untapped productive capacity of these hubs in their cloud if their client does not use it 100%. In fact, it plans to offer the possibility for any company to include its 'static factories' in this network, in order to take advantage of unused productive capacity.
It currently has hubs in Spain, India (2 centres), Mexico and Colombia, as well as a plant operated by a customer in Thailand. And negotiations are very advanced to set up in other countries, such as Singapore, Nigeria, China or the United States. In total, it has nearly 40 projects underway. Its goal is to reach 50 hubs in ten years.
Another innovative aspect of Blendhub is that it is betting on the creation of a network of freelance formulators, who develop new recipes and make them available to any brand that wants to manufacture them anywhere in the world. Around 1,000 developers are already part of this community.
The Advantages of Powdered Foods
Regardless of the perception that each one may have of them, the truth is that this type of ingredient has multiple advantages. Some of them are essential if we want to reduce hunger.
Less waste. Waste is one of the big problems we have. Blendhub points out that about a third of the food produced in the world is thrown away. Powdered food is much easier to transport and store, as well as being less perishable, preventing it from deteriorating and being thrown away.
Better nutrition. Famine-stricken countries sometimes face malnutrition problems because of the poverty of the food they have access to. Powdered ingredients can modify their nutritional value to solve certain deficiencies.
More security. Food security is often not guaranteed in some countries. The industrialized production process of powdered ingredients and the quality and uniformity controls they undergo eliminate this problem.
Sustainability. The hubs developed by the company can be installed in just a few hours anywhere in the world. This allows the production process to be carried out on-site, and even with local raw materials. This reduces the movements of both the finished product and raw materials. It also generates local employment.
Total customization. In addition to the benefits in the fight against hunger, food powders offer advantages more linked to the 'first world'. For example, you can formulate mixtures of ingredients or recipes that meet the needs of vegans or those allergic to certain foods, make products without sugar or lactose, etc…
Versatility of machines. Another great advantage is that the same machine can produce different types of mixtures, whether almond milk, yoghurts, creams, sauces… It only needs to be cleaned between different uses.