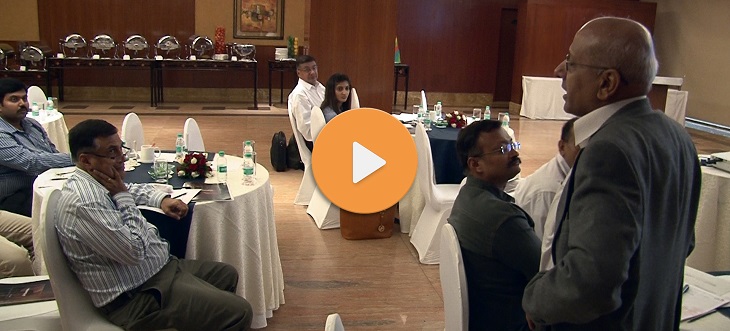 08 Aug

BPN Network Days: Opening up new opportunities for food formulators, entrepreneurs and other agrifood industry stakeholders in India and the world

After many trips to India over the last years, one of the things I am most amazed of is the spirit of collaboration between Indian professionals and the drive towards exploring new possibilities in an industry like food ingredients, which is considered very conservative and have hardly changed during last 50 years.

Now looking back at our 3rd international Blendhub Professional Network Day, celebrated in Mumbai last 28th of June, 2016 and where our Blendhub's team had the chance to meet and network with more than forty participants, I can with pleasure confirm that all were very interested in creating shared value with our group of companies and final customers under our "Food Powder Blends Anywhere" value proposition.

The stakeholders present at the event were mainly food formulators, entrepreneurs and independent professionals not only from India, but also from countries such as Afghanistan, Bangladesh and Sri Lanka.

India has a huge and emerging food industry where a mayor part of the food producers are operating in what they in India call the "unorganized" sector and several of the participants expressed the need for solutions which can speed up the development processes and offerings to this important sector, assuring standard operating procedures resulting in higher quality and safety or even offering a flexible one-blend solution for any processed food product. All needs that we can cover with the world's first Portable Powder Blending (PPB) factory and full-service platform.

Back in 2011, we installed and started the operation of our first PPB in a Special Economic Zone in India with the objective to use higher amounts of local raw materials, managed by local Indian people and exporting food powder blends at improved costs and shorter delivery times to the Middle East. We have recently taken the decision to extend our footprint in India with a second PPB factory, installed and operated from the Domestic Tariff Zone to supply food powder blends to the domestic market. We support both factories with an extensive number of services from our full-service platform, covering all the processes from the raw material sourcing to a final food powder blend B2B/B2C supply. At our factories in India, we are offering to host anyone's formulations, giving entrepreneurs, food producers or independent formulators the possibility of delivering their IP and recipes as a finished product, without spending time or money on CAPEX and OPEX to increase their short term market value.

During the Network Day in Mumbai, we also introduced the attendees to the Blendhub ecosystem consisting of a huge network of professionals and companies within the agri-food sector and how we through the signing of a MOU with a clear scope of collaboration are opening up the opportunity to create shared value going forward.

Already back in 2013, Blendhub started an independent project called allfoodexperts®, with the objective to host freelancers and agri-food professionals with specialized know-how and collaborative mind-set and skills to solve agri-food challenges for any company within the sector. Membership is free and anyone can become part of allfoodexperts, which has surpassed 1,500 members, being the largest agrifood community and a specialized crowdsourcing platform of the sector.

Some members of allfoodexperts showed additional interest in a more specific relationship with Blendhub based on creating shared value within their network, and this gave us the idea to constitute the Blendhub Professional Network (BPN) and establish a contractual relationship where obligations and benefits of both sides are clearly defined up front. We are already now working with stakeholder groups defined in specific Blendhub Professional Network contracts like formulators, entrepreneurs, agents or distributors, opportunity brokers, specialized advisors, and specialized service providers.

Our aim is to create a valuable industry ecosystem; offering safer, high quality and accessible food products; making access to basic food stuffs more just and safer, reaching more people in more places; developing a collaborative system, creating shared value and sustainable business with the final consumer in focus, by thinking globally and applying locally benefiting the final consumer.

Attendees of the 3rd Blendhub Professional network Day all agreed that the transparency and flexibility that Blendhub and our companies stand for is the only way forward in the agri-food industry and expressed their interest in starting multiple forms of partnership. Watch their impressions below about our event.

Blendhub Professional Network Day in Mumbai, India from Blendhub on Vimeo.