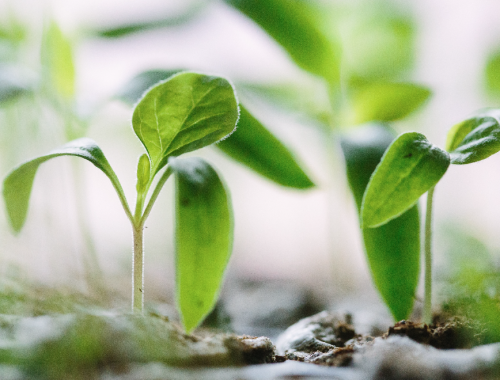 18 Nov

Transforming the Challenges of 2019 into the Opportunities of 2029
Transforming the Challenges for the Food Industry of 2019 into the Opportunities of 2029
At the Food Technology Summit and Exposition, Peleg Chevion led a keynote speech on consumption trends and the challenges for the food industry. As Blendhub's President and COO, Peleg presented research and case studies to demonstrate how challenges can be turned into opportunities in the food industry for the next decade. 
In this piece, we outline the top 5 highlights from his speech and how Blendhub can help your business keep up with the changes. If you are interested in learning more about our work and the trends we see, join us at the PLMA – U.S. Private Label Trade Show in Chicago from November 17-19.
Consumer Habits and Current Challenges for the Food Industry
Our consumer habits continue to evolve rapidly due to demographic changes in society, accelerated lifestyle, as well as hyper-connectivity and access to information through the internet and social networks.
As consumers receive more education, they demand more innovation, and the industry will have to develop and launch products faster, without compromising their processes and budgets.
What's more, is that consumers are looking for higher product customization and variety. As traditional foods such as sugar, dairy and gluten have acquired new negative perceptions, consumers are looking for alternative ingredients that are functional, nutritious and do not compromise quality or taste. Probiotics, vegetable proteins, natural sweeteners, CBD and maca root are just a few examples.
Challenges Transform into Opportunities to Innovate and Disrupt
As Peleg explained, these changes present both opportunities to create more innovative and disruptive products as well as complexities and challenges for food producers.
However, they also involve high complexities and challenges for food brands and producers. For instance, many companies struggle to achieve production scalability, attain new investments and face a high risk of failure in launches.
Using a pay-as-you-go platform such as Blendhub helps minimize such risks and costs.
Multi-Localized Production Platforms Are an Ideal Alternative
When companies are focused on building a strong infrastructure for their production, they cannot advance the research and development of innovative products to meet the future demands of consumers.
Decentralized and multi-localized production platforms offer an ideal alternative for accelerating innovation and launching customized products quickly. 
As Agfunder News calls it, Blendhub's multi-localized production platform is the "all-in-one for food production".
Our production platform starts with our blending plants that can be deployed anywhere in the world within six months. Blendhub currently has 5 production centres, or hubs, in Mexico, Colombia, Spain and India.
The ability to mix recipes closer to ingredients or end customers can reduce many of the costs that influence final prices, but do not add value to the product or the consumer.
All of our plants are FSSC 22000 certified, following the highest standards of quality and food safety, and are monitored in real-time through our proprietary cloud-based software. Customer intellectual property protection is also ensured through ingredient coding.
In addition, Blendhub's network has advanced data analysis capabilities used to optimize the search for raw materials and trade routes.
For corporations, this means that they do not need to invest in new food powder production lines or dedicate a large line for a market test.  The network can also be used as a security cover – a contingency plan – against an adverse event or some complication in your factory, you can still produce in our hubs.
On the other hand, startups have difficulty finding space in larger factories, or the right configuration to manufacture the small quantities they are forced to start with. Scalability is also a big challenge for them. Our multi-localized production sites provide flexibility in MOQ and production can start in as little as 90 days.
The global network of factories is just one element that allows our customers to act as local competitors – we also offer a community of food industry professionals to advise our customers from the ideation to the distribution of their products.
The Blendhub Community
Our community is made up of food designers, ingredient producers, production experts, systems and machinery all over the world. Likewise, our local teams provide macro- and microeconomic knowledge, access to distribution channels, among others resources and expertise.
In this way, we help companies to create a new product as a local including support in the research of local preferences, the development of the product line, as well as the registration of their product as a food product.
We will match you with local experts to optimize the marketing of your food product. They will find the best way-to-market considering your recipe, raw materials, logistic costs, and even streamline custom tariffs.
While our formulators develop food recipes and production processes customized to your needs.
In an increasingly globalized and competitive world, a platform like Blendhub's provides access to flexible production schemes in a pay-as-you-go system that minimizes risk, avoiding the heavy investments that new product launches imply in traditional production schemes.
A Platform Based on Collaborations
What's more, is that this platform is made of win-wins for everyone. 
Whether you are an ingredient producer, a food designer or a specialist in food distribution and packaging, there is room for everyone in our decentralized and multi-localized production platform.
Blendhub has no competitors, only collaborators. When we innovate food products, we know firsthand the strides we can make if we encourage each other and work together towards a common goal. Food Innovators and SWT Stevia are examples of our partners as we support each other at the Food Technology Summit & Expo. 
Our vision for the future is to grow our community, welcome new players and provide innovative food products made from the best ingredients to feed more people in more places. 
Want to know more about how Blendhub can help you overcome the challenges associated with innovation and production? Contact us to make an appointment and he will help you through the whole process.