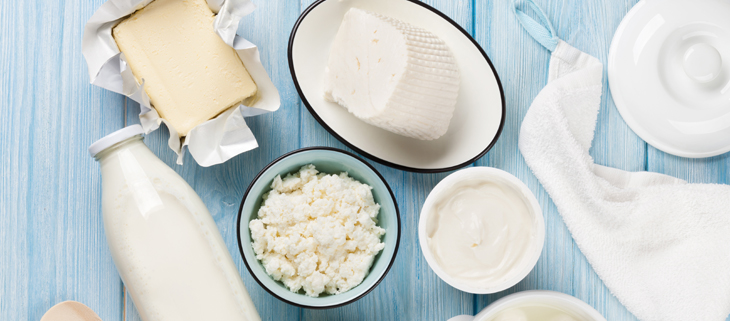 19 Nov

Dairy products Anywhere: A new replicable production concept

Through a Linkedin article, I recently learned about a very interesting concept called "Smart dairy – Farming in the box". A new way of producing milk anywhere, and a concept apparently very similar to food powder blends "Anywhere" offered by Blendhub – for production of dairy based or other food powders blended anywhere in the world or in the value chain using the modular and portable powder blending process plant (PPB), transported and implemented from the supply in a 40 feet container.

Both concepts – farming and blending in the box – make use of advanced technology to facilitate access to new markets for existing or new players or for improving actual installations or locations by giving people and companies access to a tested and validated business model which in the case of PPB is rolled out in less than six months from order and with a minimum infrastructure to support local production.

To facilitate the implementation of these new start-ups, both Smart Dairy counts on a franchise model. Blendhub, together with our customers, analyzes where the new set up of a PPB plant makes most economic sense for a specific food powder formulation both in relation to cost savings using local raw materials but also related to global logistics, labor cost, tax structures and any other technological business aspect. Today with a very low investment, our customers can launch any new food powder product, anywhere in the world with minimum operational and financial risk and highest quality and food safety.

Both dairy in the box and powder blending in the box are based on sustainable operational models in food production which benefit from digital technology enabling the remote control of farms and factories. Equally, the aim in both cases is to create networks of production facilities and collaborators: Smart dairy call them digital communities and Blendhub, on its own, has created theBlendhub Professional Network (BPN) where anyone from formulators to food producers, co-packers, blenders, agent & distributors, entrepreneurs or any other stakeholder being active in the agri-food sector can get involved.

We aspire to set up a global network of portable and modular PPB plants producing powder food anywhere to achieve our vision: "Leading a change in the agri-food value chain that enables access to basic food stuffs to be more just and safer, reaching more people in more places".

We are ready for a new production era in a globalized world where manufacturing, not products, will be quickly moved where it is needed to produce with minimum cost and risk, maximum food safety and quality, and flexibility, using complete transparency in all business relations.