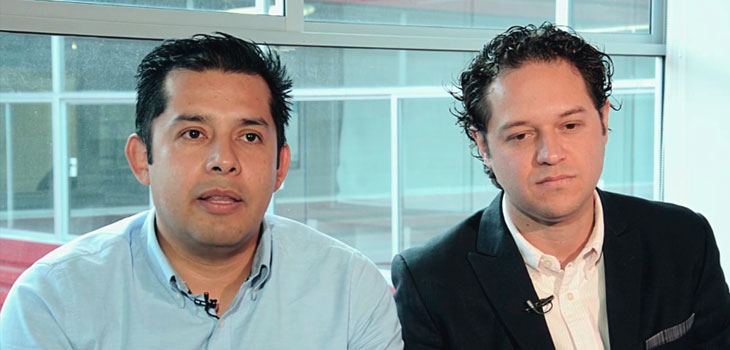 15 Jun

Food Networking Consulting Mexico: A modern agrifood SME offering a brand new "formulation"

Agri-food technology development is a fast changing sector and during the last few years, lots of new start-ups with true potential to disrupt the actual value chain are emerging. These dynamic start-ups are bringing lots of new ideas, services and products to the market being offered directly to the final consumer moving away from the traditional expensive and inefficient distribution channels. At the same time, more freelancers every day are offering tailor made innovation and development services like formulation and application technology to both industry brand leaders but also to SMEs resulting in a new delivery model where speed to the market is becoming key in the race for customers. Most of these people and companies are highly skilled food technologists who have worked in traditional food businesses for many years or young dynamic entrepreneurs entering into this industry with other skills and passions convinced about their capacity to change the conservative agri-food industry status quo.

When food industry experts or entrepreneurs decide to start their own business, they all embrace similar challenges. They need to position themselves in the market and achieve the credibility and trust of their new customers. For that reason, the support of a network is very important to them, which you could hear Frank Lichtmess – a freelance formulator – tell you in a recent video linked here.

Most independent formulators and food formulation SMEs work in a similar way delivering a product and a report to the food producer including a specific validated formulation and corresponding production process. They are sending an invoice with the agreed amount and are paid for their IP and knowledge transfer and then they move on to find a new challenge from a new customer repeating the same process again and again. More and more formulators are searching for alternative processes which can give them additional and ongoing income streams based on the success of their work and the success of the final food product launched to customers.

The founders of Food Networking Consulting, Umberto Cerdio and Óscar Pérez, have discovered this new way to access know-how , commercial support and technology in the Blendhub Professional Network. As they explain in the video below, they have moved beyond selling "paper recipes" to offer to their customers complete solutions. They can, during development and prototyping, discuss their challenges with other people from our global network, launch searches and challenges on allfoodexperts.com, get food powder or ingredient information from our World Map of Food Powders (WMFP) and access any of the many services from the Blendhub full-service platform. They can also get access to our installations for their tests and validation trials.

At the same time they have provided the Blendhub's company Premium Ingredients Mexico support in understanding the dynamics of the Mexican market and the local consumers, the work culture and how to address businesses locally. Something very important to us since we believe that, nowadays, there is no other path for operating in the agri-food sector but to think local and act global, which is in the essence of our value proposition "Food Powder Blends Anywhere".

BLH Network Óscar Pérez & Humberto Cerdio from Blendhub on Vimeo.

This is just another example of how Blendhub's new innovative and competitive business model aimed at achieving more transparency, efficiency and integration in the agri-food value chain can help the different stakeholders to understand and deliver food powder blends B2B/B2C.

We truly believe that independent formulation professionals and SMEs, bringing value to final consumers, should benefit economically when they contribute to delivering and supporting a superior food product launch, namely a better, cheaper and safer food product reaching supermarket shelves successfully.

Blendhub today offers independent food formulators and SME food formulation companies the possibility to host their recipes on the world's first portable powder blending process plant (PPB). The PPB can be installed Anywhere in the world or the value chain where it makes the most economic sense with the objective to achieve the most affordable and highest quality food products. We can produce, install and have a PPB fully operational in less than six months Anywhere being supported by a unique full-service platform which guarantees the highest quality and the maximum safety of the produced food powder blends.

Thanks to our business model, technology and transparency, the new B2B and B2C formulators ecosystem is today able to move up the value chain and get a larger part of the income stream with minimum financial exposure and risk offering a more complete and sustainable solution to their customers and final food consumers.

Join Blendhub's vision and operational ecosystem with the objective to lead a change in the agri-food value chain that enables a more just and safer access to basic food stuffs, reaching more people in more places.

Blendhub supports the democratization of food formulations.