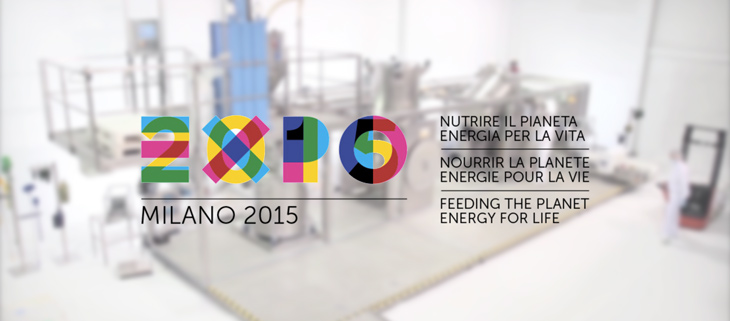 28 May

Food Powder Blends Anywhere at Expo Milano 2015

The Food Powder Blends ANYWHERE initiative by the company Blendhub has been selected as one of the best practices in agricultural innovation in the contest "Challenges on Best Practices in Agriculture and Food", organized by the Ministry of Agriculture, Food and Environment. Blenhub's initiative will be exhibited in the Spanish Pavilion in the Expo Milano 2015.

A total of 126 initiatives attended the call launched by the Ministry of Agriculture, Food and Environment last February on three major challenges in food: "Promoting a balanced diet for people and the planet", "Reducing food waste" and "Strengthening agricultural innovation to feed the planet". Food Powder Blends ANYWHERE strategy was selected among the eleven finalists in the latter category.

Food Powder Blends ANYWHERE enables integration and transparency in the food value chain, from the farmer to the final consumer. Blendhub proposes a new way of blending food powder products using the first modular and portable factory in the world, "Portable Powder Blending" (PPB). This factory is able to blend anywhere, moving production to where it is needed in less than six months, saving costs and hence, reducing the price of the final product, minimizing risk, reducing the carbon footprint, encouraging local labor, etc. Blendhub believes that when one in six people on Earth lacks access to basic food, the future of operating in the agri-food industry obliges us to think local and act global.

Blendhub is a group of companies which is becoming a global reference company in innovation and technology within the agri-food industry. Its full-service platform allows the formulation and production of food powder to anyone, anywhere in the world, with a transparent business model, improving food security, reducing costs and eliminating risks.

Through Food Powder Blends ANYWHERE, Blendhub is leading a change in the agrifood value chain to enable a more just and safer access to basic foods, reaching more people and more places. Its open model allows the company to transparently collaborate as a global provider of food powder with all the stakeholders in the sector: farmers, raw material producers, blenders, food producers, distributors and even consumers and start-ups which start in this industry, supporting local production.

Blendhub, we are open, we are anywhere.