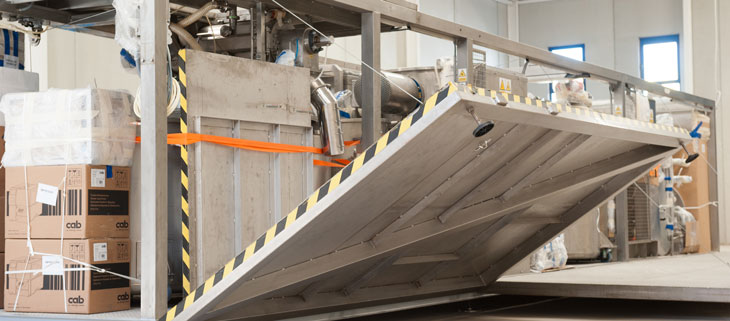 14 Jul

Innovation in Food: Modular Factories

Global competition and food industry challenges demand new models of food production. Recently, Nestlé has presented its modular factories that the company expects to start operating first in Africa, and then in Asia. The flexibility of modular production systems is also the idea behind "Portable Powder Blending" (PPB), a modular plant, ready to install anywhere in the world and which allows the blending of food ingredients. Nestlé's modular factory is a demonstration showing that Blendhub Corporation's plant, the PPB, is ahead of its time. Similarly, both examples proves that the food industry is moving, ideating more sustainable systems which also allow for a fast new markets' entry. Modular factories are an important step forward in food production. Some reasons referred to by Nestlé, and some other of my own:
Changing the supply chains. Portable factories have a direct impact on supply chain, allowing the production closer to raw materials, the consumer, or anywhere needed. This enables efficient, shorter and better-aligned supply chains
Lower investment. A modular plant can be built with a lower investment and in a shorter period of time.
New opportunities. "One of the major problems regarding the entrance in markets from undeveloped countries is the lack of structure, reliable energy sources, or building expertise," as Alfredo Fenollosa, Nestlé's Technical Head for Asia, Oceania, and Africa, pointed out recently. Higher investment is required with high uncertainty, too. Portable modular factories can overcome those obstacles and provide food companies new opportunities, especially in the light that the model is easily expandable.
Flexibility. Modular factories allow also the adaptation to rapidly changing market demands, both easily implementing new functionalities in the production platforms or translating production to anywhere needed.
Sustainability. Portable factories lead to more sustainable processes. For instance, in the case of PPB, it enables the blending of raw materials wherever it is most beneficial not only for business, but for the environment simply by optimizing transport and logistics of both raw materials and finished goods.
Creating new innovation. Modular and portable plants are changing the way of production. New processes and subsidiary technologies are required to be put into operation in these factories and address the new challenges that arise in their implementation, so that they are leading the way towards new innovations.
As these two models prove, innovation is allowing the food industry to move towards more open, transparent, and sustainable food production systems, enabling to produce anywhere in the world, at a lower price and better quality, too.