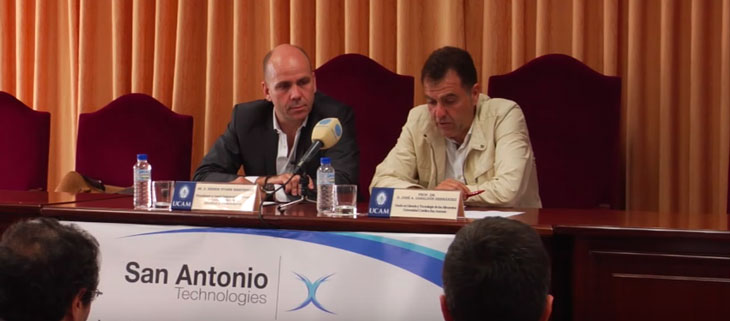 10 May

Leading value creation through Open Innovation

Several weeks ago I was talking about our model of Open Innovation at UCAM University, in Murcia, Spain. The title of the conference was "Leading value creation through Open Innovation". You have a video below (Spanish spoken).

Some of the ideas I went on where:
1. Leaders are moved by passion.
Everything they do is based on their "Why", as Simon Sinek defined it.
2. Leaders promote value alignment.
People do everything according to their "Why" and look for others with a similar "Why". The leaders create environments where people want to be or belong.
3. For innovation, leadership is essential.
Leadership goes before management when a company needs to get an innovative product into the market and Crossing the Chasm, defined by Geoffrey Moore.
4.  Leaders are the ones who see something first and pass the idea onto others.
The followers are the ones that make something work.
5. The leaders have to find the know-how and align it.
Innovation and know-how are constantly flowing in the market. Leaders must find the people with the right know-how and connect them together together to push innovation. Simon Dolan defines a new market with freelancers who are constantly moving from one company to another because they want to apply their know-how and be aligned with the companies' values.
Our model of Open Innovation operates in this way, looking for the best know-how everywhere to solve challenges, constantly thinking in innovation.