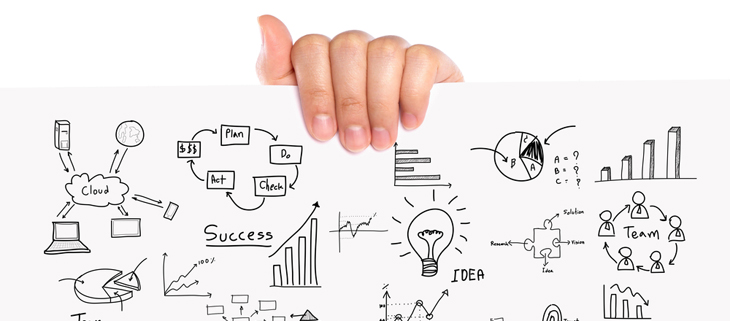 12 Oct

OI: A Growth-Oriented Process That Works!

After reading the blog post by Ralph-Christian Ohr titled "Innovation and Growth", I have been taking a look at the survey he refers in it and I have found some interesting data about open innovation as a process that makes faster growth possible. For instance that top innovators treat innovation just like any other business or management process and  they collaborate with external partners more than their less innovative peers. They find out in open innovation a process that works!

The survey, by PWC and titled "Breakthrough innovation and growth" collects information obtained from board-level executives from 1,757 companies, across more than 25 countries and 30 sectors. They recognize that in order to keep growing it is necessary to look beyond more traditional options such as mergers and acquisitions or R&D.

Thus, to make breakthrough innovations happen, companies are facing new models such as open innovation (32%) , design thinking (looking at the need from an anthropologist's perspective, 20%), corporate venturing (11%), and incubators (small groups of intrapreneurs that use rapid prototyping, 10%).  Apart from others, only 25% prefer individual freedom to conduct innovation projects.

Open innovation is a process that allows the rapid development of successful ideas and gives an answer to many of the challenges presented by companies when talking about innovation. Also, collected in the study:
Bringing innovative ideas quickly and scalably into the market.
Finding and retaining the best talent to make innovation happen.
Establishing an innovation culture internally.
Finding the right partners to collaborate.
Having the right metrics to measure innovation.
Having a well-defined innovation process.
I really recommed the post by  Ralph-Christian Ohr in which he alludes to the conclusions of the survey.