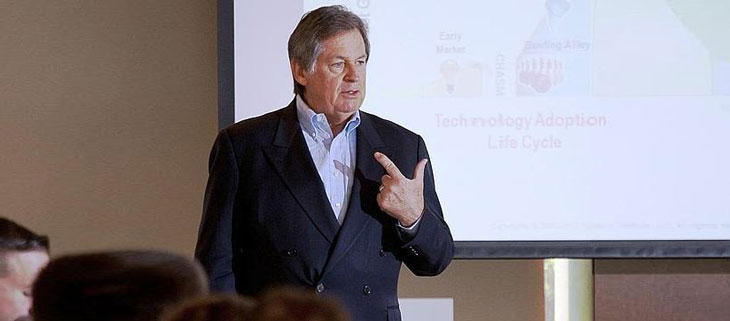 30 Oct

The Managing Director of the Chasm Institute visits us

Mark Cavender offers a workshop on marketing for innovative products at Blendhub.

The Spanish company has been working with experts from Silicon Valley to introduce new solutions in the food value chain for two years

Mark Cavender, Managing Director of the Chasm Institute, and one of its founders, visited Murcia to give a workshop on marketing techniques for highly innovative products at Blendhub's main headquarters. The Silicon Valley's expert has collaborated with the Spanish company for two years, specializing in the formulation and food powder blending and which applies marketing techniques from technology to food companies.

Blendhub has developed an innovative operational model for its industry, allowing companies working with food powder blends to reduce costs, optimize their supply chain and access to new markets with minimal risk. It is based on transparency and the flexibility provided by the "Portable Powder Blending" factory, developed entirely by Blendhub. The Chasm Institute, through Mark Cavender, actively collaborated in the creation of this value proposition, called SMART Powder Blends.

Blendhub has been the first food company worldwide that has worked with the Chasm Institute, which collaborates with companies in the areas of information technology and computing, such as Nokia, Microsoft, and IBM.

Specifically, the Chasm Institute provides consultancy services to companies able to generate the so-called disruptive innovation that helps create new markets and transform the existing ones. From the model introduced by Geoffrey Moore in his book Crossing the Chasm (1991) and in his later works, the Chasm Institute helps these companies develop strategies to create a mass market for their products, overcoming the chasm between the visionary and very specialized consumer and all other consumers.