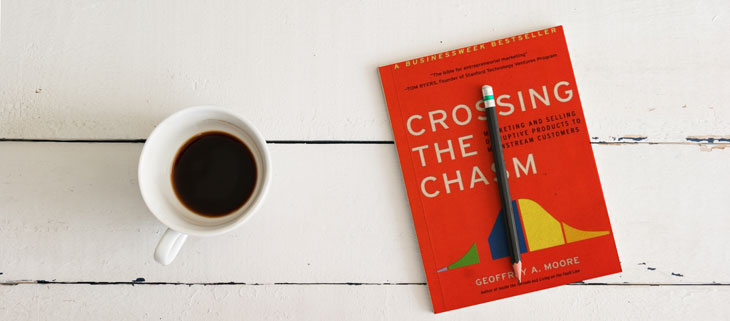 05 Aug

The Supply Chain in the Digital Era

Here's a great and short 13 minute talk by Geoffrey Moore. In January of this year, a revised edition of his 1990 classic book, Crossing the Chasm, has been released. It includes new examples and content to help bridge the gap between what's new and what's not about how disruptive innovation gets into the market. Since 1990, there has been a lot of changes basically because of the irruption of a new type of technology-based start-ups, such as Facebook or Instagram, for which the chasm doesn't exist. They simply go into the tornado phase or bust. Digital service providers also play a different game, as Geoffrey Moore points out in the video. They go up to the supply chain, directly to the consumer. However, supply chains are operating differently in the digital era, as well as for atom companies, and that requires them to embrace new business models, as it occurs in the Agri-food value chain, where supply chains must be optimized to tackle the challenges and consequences of globalization and the digital revolution.

Transparency. It is becoming an increasing demand from consumers. The digital revolution has enabled real time data and information, allowing consumers to articulate their needs and experiences with brands directly to the owner companies, along, with having more critics and doing it publicly. Some companies are changing their way of operating with their stakeholders by doing it openly and in a transparent manner, while some old, close, and opaque models, like the one of the black box in the food powder value chain, no longer have a place.
Less players and efficiency. As a consequence of transparency and the possibility of a better connected world, the supply chains are becoming shorter. It is now possible for companies to operate with fewer suppliers and to find those who are better aligned with them, in regards to their values and the solutions they want to provide, or problems to address. Additionally, shorter supply chains and working in alignment allow for efficiency and safety, which is a very important standard in industries such as that of food.
Focusing on consumer. As Geoffrey Moore mentions, technology now enables companies to go up in the supply chain, directly to the final consumer. This allows for a wide variety of new services truly focused on them. Shorter supply chains allow for both faster speeds and greater adaptability to the changes that consumer demands. Precisely, two of the attitudes that permit star-ups to quickly bring into the market disruptive innovations are: launch minimum viable product, fast learning, and focus on the consumer experience, as Geoffrey Moore describes.