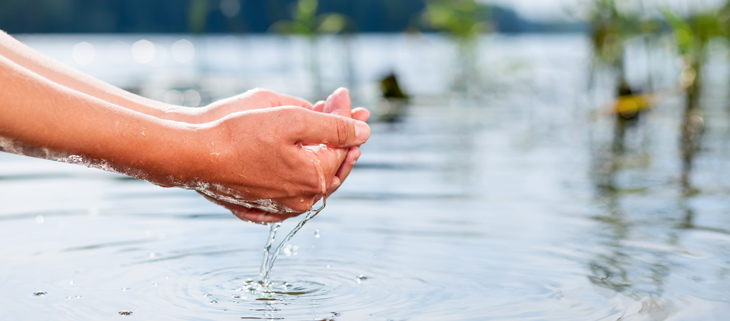 31 May

The Water Challenge. Ensuring a Sustainable Food Production

Water scarcity is one of the great threats to the sustainability of the food systems. United Nation's Food and Agriculture Organization estimates that the food production consumes 70% of the world's fresh water resources, mainly in growing crops and raising animals. But water is also a major ingredient in processed food. Recently launched report Feeding Ourselves Thirsty stated that most food companies are unprepared to deal with water risks, which should lead to an increase in food prices.

The optimization of water usage is for the agrifood industry, a challenge covering multiple facets. Firstly, more innovation is needed to reduce the industrial water use, but also new ways to sustainably produce food, avoiding an increase in food prices, the environmental consequences of food production, and its impact in high-risk areas of water scarcity.

A high proportion of the food globally consumed comes from those high water risk areas. Only the United Kingdom, for instance, some 40% of the foods imports, as a WWF research warns. Water scarcity and enabling a safer and just access to food, which is Blendhub's mission, have the necessity of developing innovative and sustainable alternatives in food production in common, bringing food where it is needed and reducing pressure on water scarcity areas.

To help agri-food companies minimize their risks in a global food value chain and to sustainable contribute to addressing challenges, such as the water scarcity threat and the lack of access to food in many regions, Blendhub is leading a change in the agri-food value chain to integrate both food chain and supply chain by allowing to produce, in the best possible location, high quality food products with less risk, less cost, and more safety. This is possible with a full-service platform based on the world's first portable and modular blending factory.

The PPB, Portable Powder Blending, a plant of Blendhub means a real possibility of moving food manufacturing to any country in the world to produce food as close as possible to farmers, raw materials producers, final consumers, and to encourage local production and considerably reducing the price of final food products threatened by the water crisis. Also, the possibility of moving it to different areas where the water crisis pressure is lower.

Blendhub believes in the power of innovation and technology to address todays real challenges. For the agri-food industry, there is no other but being local and act global to contribute to avoiding that one of six people in this Earth lacks access to basic food or a billion to safe water.