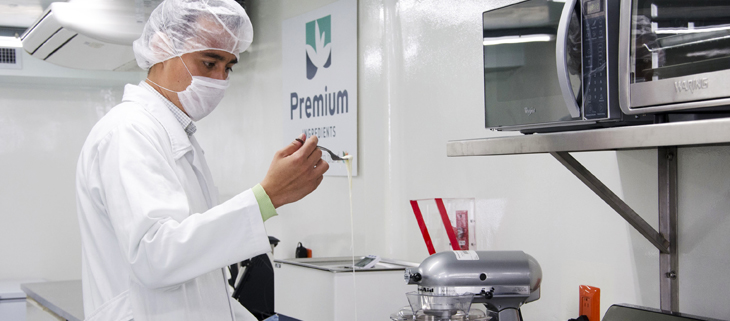 24 Dec

What is the true value of a food formulation?

Millions of B2B food formulations are today offered to food producers all over the world with one simple message: "My formulation is better or cheaper than yours".

Most of the offered formulations are generic recipes developed by one person or a small team being employed by a global or local raw material or food powder blend producer.

A company offers their standard portfolio of products by sending a recipe without much understanding of customer specific needs for the final product price, quality parameters, sustainability, and most importantly, the production equipment and technology used to produce the food product. After more than thirty years of working in the sector, I am convinced that a food formulation and recipe suggestion which has not been tested and validated on a specific plant and process is worth NOTHING.

At Blendhub we believe that during the next three to five years, industrial food formulations will become completely transparent and available to anybody Anywhere. They will no longer be in the hands of raw material producers, food powder blenders or some few major food producers, but will be made available as we know today from normal "kitchen recipes" on the Internet.

This is why Blendhub has been working for more than a decade in making OUR formulations from our fully owned company Premium Ingredients available Anywhere using a unique delivery and service platform. Premium Ingredients has for nearly 20 years invested in the development and application of processed cheese, dairy, beverage, meat and other formulations including the corresponding application technology.

Today, Blendhub offers actual and potential customers OUR formulations developed, optimized and produced Anywhere in the world where it makes the most economic sense by using our modular and portable powder blending factory (PPB) and supported by our full-service platform containing among others quality control in the cloud based on Blendhub's created NIR libraries. We also offer to produce any specific formulation for other companies or individual formulators anywhere in the world with the highest quality and food safety at a lower price per kilo compared to their actual delivery situation and with minimum risk.

To support the customers decision making we help to develop a complete business plan and P&L account for the operation of the specific products from the purchase of the food powder raw material to the final delivery of in a specific B2B or B2C package. Everybody understands a business plan and an economic conclusion, saying "what is in it for me" .

Just add your brand and GO!

As you see, at Blendhub we no longer try to convince you about "OUR formulation is better than others", but we help you to produce and deliver any formulation where it is needed, better, safer, and cheaper in a completely transparent business model offering for food powder blends Anywhere.

Let's talk!