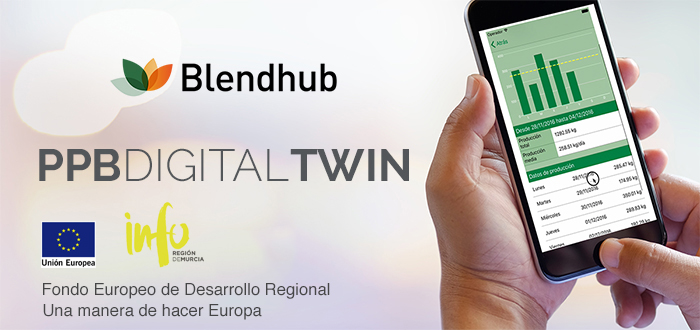 13 Dec

Blendhub develops a tool to live monitor its hubs activity

Blendhub has developed a new tool to live monitor the activity of the production units within the hubs. "PPB Digital Twin" allows the company to visualize what is happening in each of the production centers of its global network. The app has been financed with the support of the Instituto de Fomento de la Región de Murcia as part of a project to promote 4.0 industry technologies.

Currently, the company has four hubs located in Spain, Mexico and two in India -one to cover the domestic market and the other for exporting-. In 2018, it will also start producing in Colombia with the aim of reaching 40 production centers around the world in the coming years. "PPB Digital Twin" allows Blendhub to monitor parameters such as the volume of production or the environmental conditions – temperature and humidity in each of these facilities, which are also connected online to create a quality control system in the cloud.

Blendhub is deploying this network as part of the process of launching the #CloudBlending business model. The concept combines the knowledge of a global community of hundreds of agri-food professionals with the technology and production capacity of its network of hubs. With these assets, it allows any food company to develop or customize products, enter new markets and niches or explore booming trends without initial investment.

#CloudBlending is an inclusive model that promotes collaboration between all the agents of the food value chain to develop B2B and B2C powder based products to be used in direct consumption or to be incorporated into others, adapted to the specific needs of the consumer.

The #CloudBlending community allows the development of new products which are adapted to local tastes or local raw materials availability. The philosophy behind the model can be summarized as follows: The product that the client needs, in the place where it is needed, at a reasonable price, with the utmost Blendhub quality.