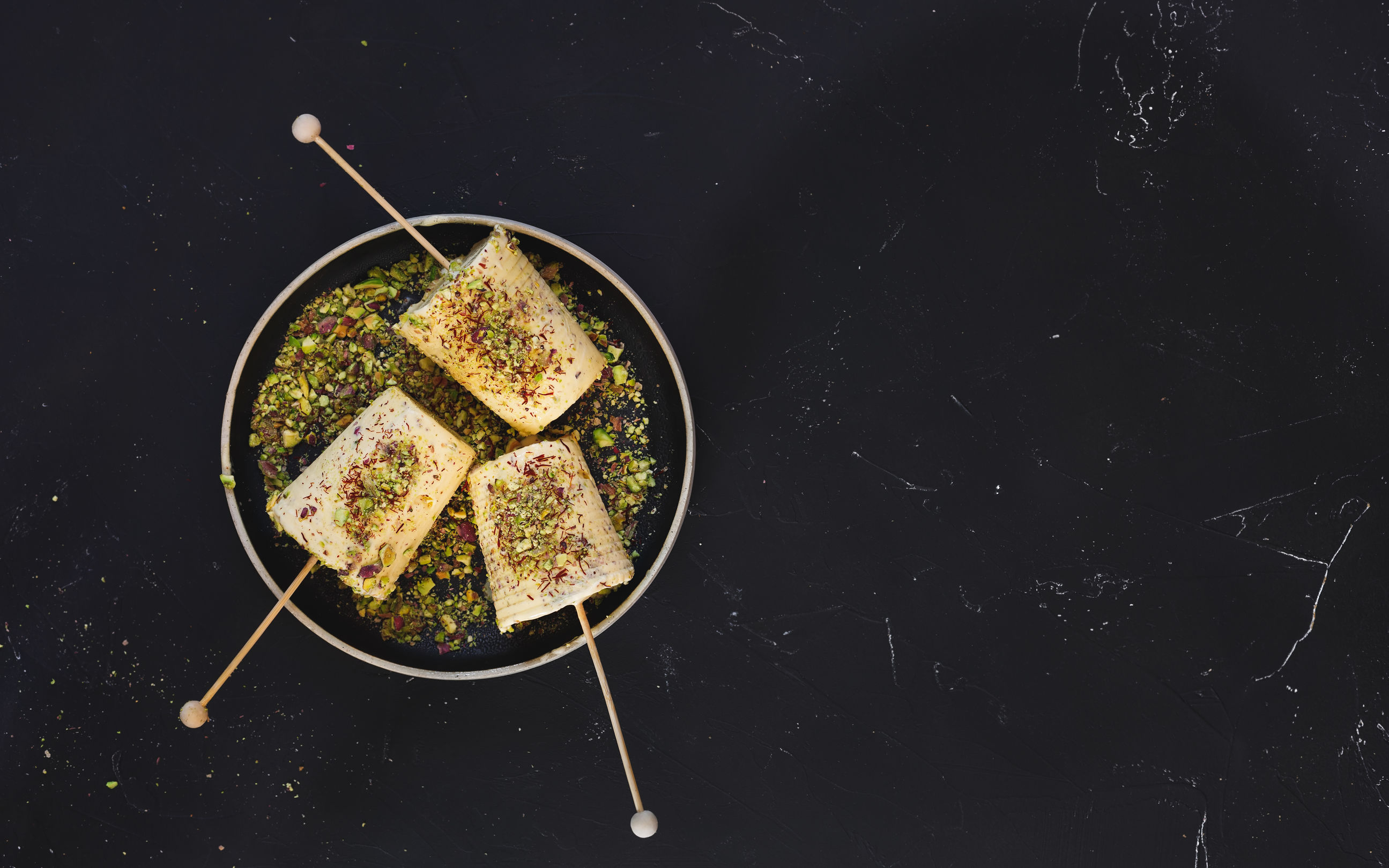 15 Oct

Understanding the 2020 Ice Cream Industry in India
Consumer Trends and Barriers in the Ice Cream Industry in India
The Director of Blendhub India and market research studies explain what is holding the segment back from growing faster in upcoming years.
Although it is a leading producer of dairy in the world, the ice cream industry in India is largely underdeveloped.
Why?
We spoke to Ravi Menon, Director of Blendhub India, shortly after the Indian Ice Cream Exhibition (IICE) to discuss the boons and challenges for India's ice cream and frozen desserts market.
Ravi went on to explain the current national consumer trends, what can be expected in the next few years and what differentiates Blendhub  from the rest
In this article, we will give a complete overview on the ice cream industry in India based on Ravi Menon's expertise, trends witnessed during he 2019 Indian Ice Cream Exhibition (IICE) along with research studies from Global Data.
About Blendhub India and the Indian Ice Cream Exhibition
Blendhub's presence in India goes back to 2011 when the first powder-based food production hub in Sri City's Special Economic Zone (SEZ) was deployed under the name of Premium Ingredients India. This hub is dedicated to export and serves customers especially in the Gulf Cooperation Council (GCC) and other parts of Asia. In 2017, a second hub was opened in Sri City's Domestic Tariff Area, this time focusing on the Indian market.
Ravi Menon has been leading Blendhub's operations as Director of Blendhub India since 2017. With over a decade of experience in the agri-food industry, Ravi has his finger on the pulse of the ice cream industry in Asia.
The 9th Indian Ice Cream Exhibition (IICE) took place in Gandhinagar from the 19th to the 21st of September 2019. IICE has been bringing ice cream producers and vendors of all sizes under one roof for 15 years, and this year was by far the largest with more than 4000 visitors making it the largest trade fair for the ice cream industry in South Asia.
The exhibition provided Blendhub with the opportunity to connect with a wide variety of players in the industry. We were witnesses of the increasing demand for raw materials and ingredients to processing and automating technologies, up to food safety systems.
An Overview of the Global Ice Cream Market
As the world population grows, urbanization rates rise and global economies improve, the demand for indulgence products like ice cream and frozen desserts have been steady and the forecasts are promising.
The global ice cream market is forecasted to record a CAGR of 4.7% and reach US$73.2 billion by 2022.
Macroeconomic factors such as increasing disposable incomes and a growing desire for indulgence treats are driving the ice cream sector to grow rapidly and strongly worldwide.
However, no region is expected to witness a larger increase in growth like the Asia-Pacific.
The Frozen Desserts and Ice Cream Industry in India
Led by India and Thailand, Asia-Pacific is forecasted to see an increase of CAGR of 4.1% by 2022, specifically due to an expanding middle-income socioeconomic class and a large youth population who enjoy and seek out novelties, especially Western-like.
Specifically, the Indian market is expected to register the overall value growth of over 50 % from 2019 to 2022.
Interestingly enough, the ice cream consumption per capita in India is currently very low when compared to global consumption and considering the amount of dairy India is producing for the world. The yearly ice cream consumption in India is currently 400 millilitres per capita. Meanwhile in the USA, it is 22,000 millilitres and 3,000 millilitres in China (Smart Research Insights).
Yet, according to Ravi that is exactly where the great opportunity lies going ahead into 2020.
Forecasts expect Indian consumption to catch up with China and see nearly a seven-fold increase in the market. While the global ice cream market is forecasted to record a CAGR of 4.7% by 2020, the Indian ice cream sector is expected to grow up at a CAGR of 12.4% by 2022.
The Indian Ice Cream Consumer Trends
According to research by Global Data, there are 4 key trends in the Indian ice cream market:
Innovate with Ingredients
In a GlobalData survey, 85% of respondents in India said that they often/sometimes try new or different varieties when purchasing ice cream products. While classic and fruity flavours continue to hold their appeal, consumers are curious to experiment with new tastes – especially millennials in the Asia-Pacific.
In India, youth under 26 years old account for 53% of the population, making them the key demographic for the ice cream and frozen dessert sector.
This appetite for diversity is leading a trend in the use of novel and unusual ingredients such as hot sauces, salted caramel, cheddar cheese, and rosemary.
Health Concerns
Although the Indian population seeks out indulgences, more consumers are becoming aware of the high fat and high sugar content of ice cream. Indians consumers want the best of both worlds and specifically, look for 'low fat' health claims.
In India, the standard fat content in ice cream has decreased to as low as 5%. Consumers are looking for even lower percentages and ice cream manufacturers are actively looking for solutions to respond to the trends but to also reduce the production costs. Ravi predicts this to be one of the strongest consumer trends in India.
Though sugar-free ice creams have been launched in India, Ravi explains that for the time being the awareness of sugar content is low compared to other countries. Sugar content in desserts is generally quite high throughout India, and consumers enjoy their sweet flavours but he is sure that it will not be long enough when sugar content will also become an important parameter in ice creams.
Transparent Labelling
In continuation of health concerns, consumers expect transparent labels as a standard and increasingly prefer products with few and easy-to-pronounce ingredients.
Flexible Packaging
Ice cream and frozen desserts are commonly consumed as a take-home product or as a single-serve product, and consumers look for packaging that enhances convenience but is also compact and encourage portion control.
Barriers for Manufacturers in the Indian Ice Cream Market
Despite the opportunities and growing demand, poor supply chain management paired with the technology to assure quality and consistency are some of the setbacks the country experiences.
According to research by Global Data and Ravi Menon's firsthand experience, the global ice cream market will see 3 key inhibitors:
Competition
As Ravi Menon explains, everyone in India has a sweet tooth. There is a very wide variety of desserts available in the country, and ice cream is just one option out of many.
As per Indian regulations, ice cream that does contains non-dairy fat is categorized and labelled as "frozen dessert". In addition to being a cheaper option, frozen desserts and frozen yogurt are positioned as sector competitors in the Indian market and are often attractive to consumers. These desserts are marketed as guilt-free indulgences especially the low-fat versions.
The ice cream sector in India is moderately consolidated and competitive, with the top six companies accounting for 68% value share in 2017. GCMMF, Unilever, Wells Enterprises Inc., Devyani Foods Industries Pvt. Ltd, Hatsun Agro and Havmor Ice Cream Limited are the largest players in the market. The remaining 32% of the market is extremely fragmented in small and local companies.
Sustaining Health Claims
The growing demand for healthy products has led to a rise in claims such as 'no artificial ingredients', 'all-natural', and 'organic'. However, it has been a challenge for manufacturers to sustain these claims due to the complicated nature of supply chains. Manufacturers, therefore, struggle to ensure the transparency and traceability of products.
Inadequate Logistics and Technology
Manufacturers in the Indian ice cream sector face a major barrier when it comes to providing efficient cold storage and logistics. Tier-II cities in India experience frequent power outages and voltage fluctuations which alter the temperature at which the ice cream can be stored. Also, transportation costs inside the country are very high.
The same is true regarding quality assurance. Due to a lack of access to the latest technology, manufacturers struggle to find solutions that ensure consistency and high-quality products.
Blendhub's Capabilities in India
Up until now, the India hubs in Sri City have operated as Premium Ingredients India but at the beginning of 2020, the hubs will match the entire organization as Blendhub India.
A key differentiator of Blendhub is our ability to provide a Made in India blend while guaranteeing safety, quality and consistency.
Expand Your Business with the Highest Quality Standards
Many domestic ice-cream producers in India use either imported or locally blended products. In the case of locally blended products, there is often a lack of consistency because quality controls and systems are not in place to ensure consistency from blend to blend.
All our hubs have the internationally recognized, Food Safety System Certification (FSSC) 22000. Our teams are trained accordingly, and we are regularly audited to uphold the FSSC 22000 standards.
Blendhub uses proprietary technology in blending and quality control. We have complete control over our processes, and the ability to customize recipes and production according to our customer's needs.
Our Portable Powder Blending factories are not only identical in every hub around the world, but they are also cloud-connected factories. No matter where you are in the world, you can check in on your production and make decisions through the cloud.
Whether we are blending an ingredient mixer a finished product, we have an absolute and robust quality control system in place. With two hubs in India, all uncertainties are reduced to a minimum.  As an all India team, you are not vulnerable to changes in fiscal duties, delays in shipping, statutory clearances or political tensions.
We take care of the consistency and quality of your product so that you can keep up with big players, attend to your consumers' needs and expand your business.
Want to enter the ice cream and frozen desserts market in India? Contact Ravi Menon and he will help you all the way.
Contact Ravi Menon
Sources