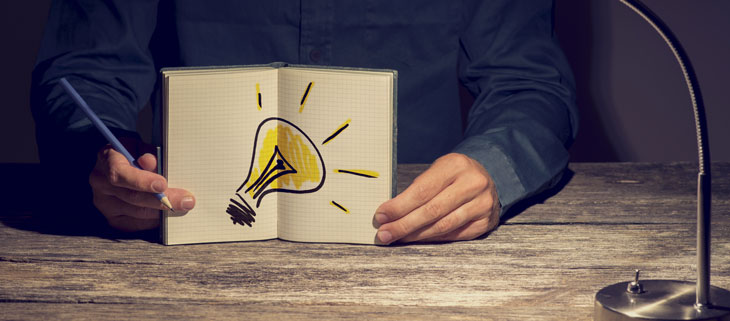 27 Dec

The "Why" of Innovative Companies

Within the food industry, the yogurt company Chobani is a truly inspiring case in terms of innovation and the enterprise culture. Its innovative approach has enabled them to connect with consumers and transform the yogurt category in the US market, forcing industry leaders to respond to the challenge of its Greek yogurt. One of the achievements of which they brag in Chobani is to remain independent and preserve the culture in which they were born. One of the keys of their success is not lose sight of its purpose as a company, its "Why", as their founder and CEO Hamdi Ulukaya recalls in the talk organized by PSFK which you will find below.

Ulukaya has been dubbed by some as the Steve Jobs of yogurt after building a billion dollar company in just five years. In this highly recommended video, he explains how Chobani emerged and its business philosophy. Some interesting lessons in terms of innovation and leadership can be drawn.

Innovation is not just in Silicon Valley. The success of Chobani is compared with many start-ups in the technology sector, but is not a company that arises in large circles or centers of innovation, rather upstate New York and, despite its success, it looks to their immediate environment, taking advantage of the entrepreneurial potential of rural and small towns. Their managers emphasize the importance to not only listen to consumers, but also their community and the interaction with its stakeholders: farmers, contractors, employees, and small businesses all around. Hamdi Ulukaya explains in the video that, from the very beginning, they opened its doors to the community.

Avoid listening to the naysayers. Chobani started in a factory that Kraft was closing. A priori that one might think would be difficult to find success in the facilities that a food giant was pulling from and without being armed with the the experience and knowledge of its former owners. Fronted with this comes the importance of really believing in what you do .

Disruption not only comes with high-tech. Chobani was able to create a billion dollar business addressing the general public with the traditional Greek yogurt from the childhood of its creator, transforming the yogurt category. The industry responded with their own products and Chobani continued to innovate with new lines of yogurts and flavors.

Think in your Why. Hamdi Ulukaya points out that one of the keys to business success is the ability to find the purpose of what you do and see how true you are with it. This idea is common with other companies that have been successful for years, being able to challenge the status quo and constantly innovate. Like Apple, Chobani communicates and governs from its beliefs, its "Why", as Simon Sinek presents in his theory of the Golden Circle. In their web, they explain: "We've always believed that all Americans deserve delicious, preservative-free food". In the same vein, it is revealing another statement, taken from the Global Post, of their CEO about the business strategy : "This was not going to be about selling. This was going to be about making".

Seek perfection. "Have impact in whatever you do", advises Ulukaya Hamidi and, precisely, one of the keys to the company's success is the commitment to product quality. Like in many other success stories, the passion for what you do is what makes the difference.

"Find solutions on the action of making something". After acquiring the plant, the Chobani team did not sit down to think,"And now, what's next?". They learned by doing. They began to work, without much experience and professional skills, and ideas came up, in this case, while they painted a nearly century-old facade.

Hamdi Ulukaya: Making A Great Brand With Quality And Community from Piers Fawkes on Vimeo.